4) Sexy Teenaged Dr. Jekyll and Mr. Hyde In Love
This works out to be sort of the mirror image of the Frankenstein plot.  This time, instead of building a perfect date, our teen chemistry whiz (we'll make him a guy this time), is making a perfect version of himself.  The obvious way to play this is to make the Jekyll character a dork, and the Hyde version impeccably cool.  A slightly bolder and more interesting version would hew closer to Stevenson's original vision, in which Jekyll isn't trying to create an alter ego at all, but rather to repress his libidinous (and possibly homosexual) urges.  That's an impulse a lot of teenagers can relate to, I'm sure.  One of the nice things about Jekyll/Hyde — well, one of the really problematic and gross things, in fact, but also one of the things that makes it a compelling story, is that Jekyll's potion does seem to have the effects that he wants it to have, at least at first.  He really does purify his "normal" persona.  And in the versions where he's provided with a love interest, she IS captivated by the new and improved Purity!Jekyll — there's never a sense that completely repressing the Hyde persona was a bad idea in and of itself, even without the unexpected consequences.  So translating this into highschool terms, you need a guy who feels like he could get his dream girl to like him if he wasn't constantly distracted by how much he wants to have sex with her.  He doses himself with Hormone-B-Gone, and it works!  Not just as in "his urges go away," but as in "he totally does get the girl."  Again, this plot is inherently kinky verging on creepy, since arguably what our teenaged Jekyll has done is to chemically delay the onset of puberty.
Step 1: Mr. Hyde.
Step 2: Sexy Hyde.
Step 3: Jekyll/Hyde is much less robust than some of the stories we've been looking at here.  ALL it can really be "about" is mankind's failed attempt to control the baser urges of its nature.
Step 4: To reverse this, we need a plot where mankind SUCCESSFULLY controls the baser urges of its nature.
Step 5: So we end up with a Jekyll/Hyde plot where eventually there is no Hyde. Rather, Jekyll creates a perfected super-serum that completely eliminates every unworthy human emotion.  No bad side effects.  Okay, maybe it makes you sparkle in the daylight.  This being paranormal romance, I suppose it will have to turn out that lust is not an unworthy emotion (which is skirting pretty far afield from Stevenson's original vision — but again, all you need is 25%).
Already kind of exists because: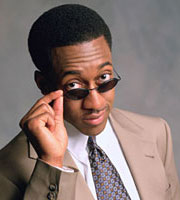 And that's all I have to say about that.
Now if you'll excuse me, I need to get back to working on my own paranormal romance novel, tentatively titled "Sexy Teenaged Shark From Jaws In Love."  Hollywood, here I come!