By any means necessary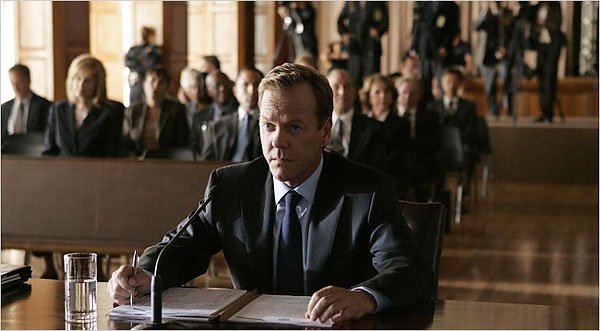 The season started with Jack Bauer testifying as part of a Senate investigation into torture. It doesn't get much more "ripped from the headlines" than that. There's something snake-tail-eating about it, too — evidence shows early seasons of 24 encouraged soldiers and others who had not tortured previously to do so. Of course, that's hardly the show's fault: It is not a TV show's responsibility to enforce military discipline and conduct. But at any rate, here was Jack Bauer, answering for his crimes — honestly and unapologetically. It was a strong opening.
And the rest of the season didn't shy away from it. Doe-eyed FBI "Strong Woman" Renee Walker not-that-gradually turned from shocked, "shocked" at Bauer's methods in action to practicing them herself, because there appeared to be no other options.
Here's the thing — Jack Bauer tortures people, but Jack Bauer is the hero of the show. Why?
As far back as the Minutemen, Americans have held onto variations on the values of Cincinnatus. When all is well, Americans are a compassionate, peaceful, hardworking citizenry. Generally unconcerned with their neighbors' affairs, we value liberty and prefer to live and let live. But when duty calls — when extreme necessity or an evil, aggressive act is perpetrated, certain Americans in particular and the country as a whole rise up to do whatever is necessary, then — peaceably and with self-restraint — let things return to normal without seizing undue or corrupting power.
George Washington was the original American Cincinnatus — a humble, soft-spoken farmer who served as a great general in war and stepped aside and gave back power in peacetime.
Most American heroes, real or fictional, are shaped from this mold: Superman, Spider-Man, Captain Marvel, Professor X, Indiana Jones, John Henry, Luke Skywalker, John McClain, Joe DiMaggio, Ted Williams, Sgt. York, Florence Nightingale, Hawkeye, Rand Al'Thor, Buffy the Vampire Slayer, the Men in Black, Henry Roengartner, Doughboy, Rocky, Daniel LaRusso, Bill S. Preston, Esq., Lassie, Ted "Theodore" Logan, Sue Ellen Crandall, Captain Kirk, the list goes on and on and on.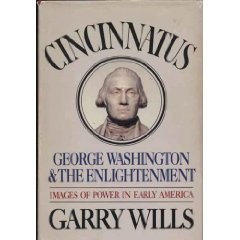 All these characters do extreme things that would not be permissible under normal circumstances. And they all get forgiven for it, morally if not legally, because they don't do it under normal circumstances, and because they are reluctant to boss everybody around after it is over.
These characters benefit from a certain amount of moral luck. Americans have historically taken it on faith that it was certain things good Americans just don't do: murder innocent people is one of them, torture prisoners is another. Thus, our stories don't tend to include a lot of instances where this sort of things happen — so a character can be shown to have very little restraint in what he or she is doing, but actually exhibit restraint in certain specific matters just because of the tastes of the audience, which, around when 24 came out, were changing a little bit.
These sorts of heroes are routinely called upon to do whatever is necessary, but the story is usually crafted in such a way that torturing or murdering people is almost never necessary, so they never have to make that decision. When it does happen, it's usually quickly dismissed by the audience as extraneous, a side story, not defining to the character. But it's the author and audience that set this up — they help the character avoid the difficult points in his or her own morality.
Does that make them better people, that they rarely confront the option, or that they are not held accountable for it? Does Rocky think a lot about the people whose brains he's damaged? What would Indiana Jones do if he walked in on Marcus Brody interrogating a Nazi with a hot branding iron?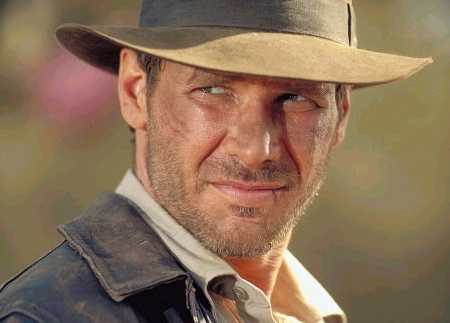 Well, he'd stop it.
Fair enough, but he never does — and he would probably be rewarded in some way for doing it if he did, because it would be unacceptable for him to hold anything back in his mission unless it led to a net positive.