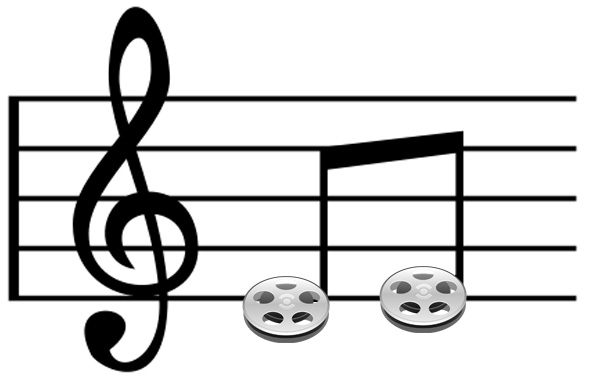 In many cases, a movie's soundtrack is just another piece of its marketing campaign. But occasionally, a song from a film actually becomes more popular than the film itself. Here are eight you can probably sing from memory (whether you want to admit it or not), from movies you've probably never heard of. Consider this a spoiler alert – if you read the name of a film and don't want the plot described, just skip to the next one.
(NOTE: For a song to qualify, it has to have originally been released as part of a soundtrack. And I decided to stick to movies from the 60's onward. Otherwise, this list might be all Gershwin and Porter.)
Let's count 'em down…
8. "Heaven" by Bryan Adams, from A Night in Heaven (1983)
And love is all that I need
And I found it there in your heart
It isn't too hard to see
We're in heaven.
Beautiful… unless it turns out that "Heaven" is the name of a male strip club. Kind of changes the song a little, right?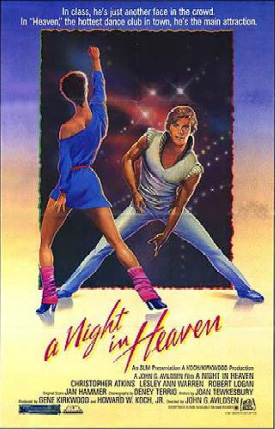 A Night in Heaven is about a buttoned-down college professor, Faye, who's going through a rough patch with her husband. Her sister takes her to Heaven, and she's shocked to learn that the star dancer is one of her students. AWKward. As "Ricky the Rocket" peels off his sci-fi spacesuit to give Faye a lapdance, the sister suggests, "Give him an A!" Later in the movie, Faye gives him a lot more than that, if you know what I mean. (They have sex.)
Interestingly, the Bryan Adams song "Heaven" isn't used for any of the steamy moments. It's first heard over the opening credits, as we watch Faye's rocket scientist husband ride his silly-looking bike:
http://www.youtube.com/watch?v=QI_jnEbqX1o
It comes back again during the film's final scene, in which Faye apologizes for bedding Ricky the Rocket and the couple reconciles:
http://www.youtube.com/watch?v=5A_m5PldgGk
So I guess the meaning of the song is, "You may have gone to a strip club called 'Heaven,' but that's not really heaven. Our simple domestic bliss is."