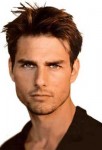 2. Counting Cruise
I chose Tom Cruise's career to compare with Nic Cage for a couple of reasons: 1) he's roughly the same age as Nic Cage and 2) the average person would probably guess that Tom Cruise's movie output, though not without fault, is certainly more consistently higher quality than that of the erratic Cage.
Let's put that assumption to the test. From 1983's Risky Business to 2008's Valkyrie, Tom Cruise starred in 26 movies…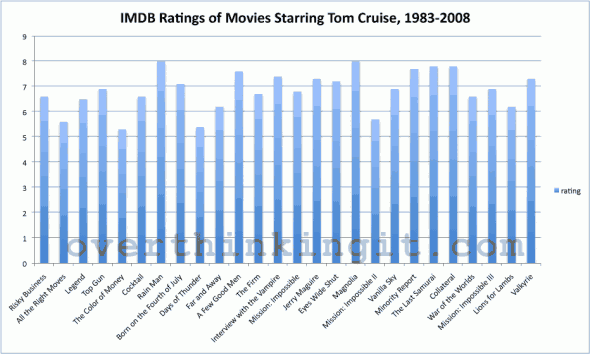 …whose distribution seems at first glance to suggest a higher movie quality than Nic Cage: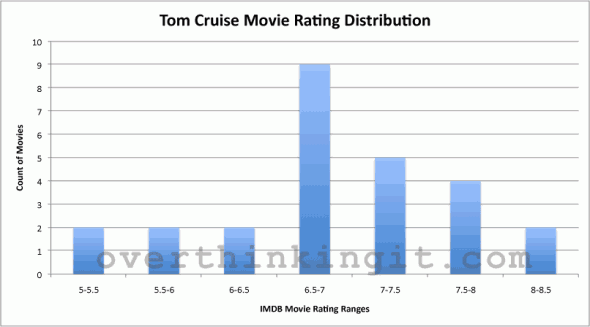 And sure enough, the vital stats bear this out:
Average: 6.85
Median: 6.9
Standard Deviation of Cruise: 0.78
So not only do Tom Cruise's movies have higher average and median ratings, the "Standard Deviation of Cruise" is slightly smaller than the "Standard Deviation of Cage." The assumption, then, that Cruise makes better movies more consistently than Nic Cage, seems to have some quantitative evidence.
But clearly it can't be this simple.