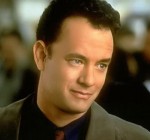 3. Hanks Histogram
Recently, Tom Hanks may be the victim of a horrible Dan Brown conspiracy that's lured him into crap like The Da Vinci Code and Angels and Demons, but for the most part, his reputation in terms of his movie career is pretty solid.
But just like Cage and Cruise, Hanks, too, has had his fair share of peaks and valleys: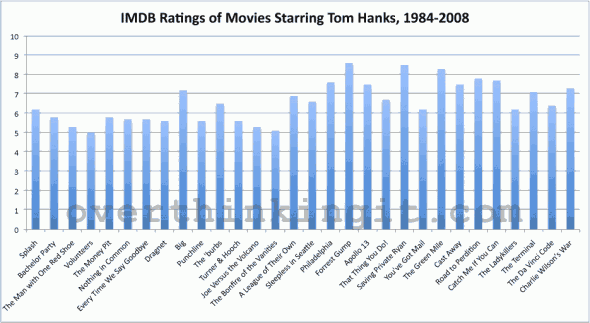 In fact, his career has an even larger share of stinkers than both Cage and Cruise. Look at the low end of this distribution and compare it to the other two actors: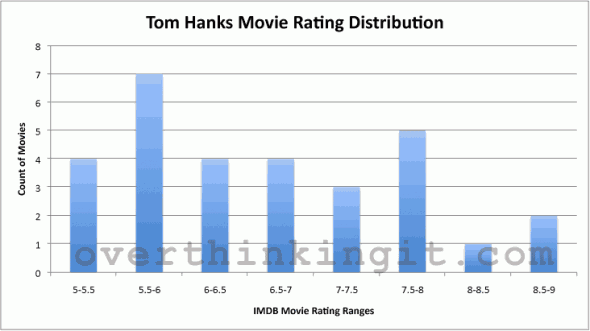 Seven movies in the 5.5 to 6 range? Ouch.
And now, the vital stats:
Average: 6.58
Median: 6.45
Standard Deviation of Hanks: 1.03
In other words, Hanks is in between Cage and Cruise in terms of movie quality, but worse than both Cage and Cruise in terms of consistency as measured by standard deviation. Not by a lot, but just barely.
So what does this all mean?