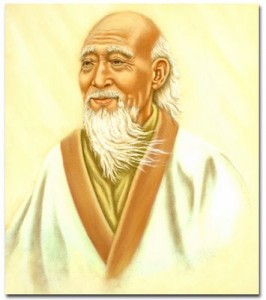 The long, dark night of the Ponies
We know we don't want to drive in this condition, so we walk out into our yard, then into our neighbor's yard, then across and down some streets, past a field we think we know, to the edge of town, past more fields we know we don't know, and as we sort of begin to sober up a little bit, we end up in a clearing in the woods, where we collapse to look at the sky.
And right then, it starts to rain. We find ourselves laughing. And that's when it hits us.
It doesn't matter.
None of this matters.
This movie is going to be absurd. All movies like this are absurd. The Care Bears fought an evil green sexy face in a magic spellbook at a summer camp or something in their movie. The Cabbage Patch Kids were kidnapped and forced into slavery  in a coal mine in their Christmas special.
Why fight it? We are reminded of one of our favorite passages in the Tao Te Ching:
The best of man is like water,
Which benefits all things, and does not contend with them,
Which flows in places that others disdain,
Where it is in harmony with the Way.
So the sage:
Lives within nature,
Thinks within the deep,
Gives within impartiality,
Speaks within trust,
Governs within order,
Crafts within ability,
Acts within opportunity.
He does not contend, and none contend against him.
EUREKA! That's it!
We rush homeward, following the road signs that point first toward towns we know, then our town, then the Hospital that is on a major street off our street, then the Hidden Drive signs that we never slow down when we pass them on our way home from work every day even though we should, then the Yield sign we always stop at for a solid minute – we stop for a minute – and then we're home at our, well, what is it, late 1985? Early 1986? Let's just say we start scratching away with our goosefeather quill pen. That's what people wrote with back then, right?
The My Little Ponies can't fight, so it does not matter what sort of active enemy we put up against them. The My Little Ponies are judo-throwing every potential villain we throw against them, using their own strength against them, rendering them useless for the purpose of our plotting.
What if, instead of a villain who tried to fight the ponies, we had a villain who was like the water! Who does not contend, and none contend against him!
Hahaha! We think for a moment of the mature way to write this – a journey of self-discovery, where the ponies learn the depths and possibilities of their own passivity, how accepting the world as it is is part of enlightenment.
And we laugh madly! No, no, no. That's not what we mean by like the water!
Our villain will be an omnipotent flood of malice that destroys the entire Earth! AND ALL THE PONIES WITH IT!
If the ponies cannot fight any enemy we throw at them, we will throw them an enemy that no one could fight. That way, the fact that they are useless will not be uncomfortable or implausible – it will be the essential fact of their situation.
We have arrived at our main plot by using our restrictions to compel us. The My Little Ponies are powerless against any enemy, so our movie is going to explore the full breadth and depth of that powerlessness. They will find their home destroyed and thousands, nay, millions of woodland creatures downed and suffocated.
They will be driven as refugees on a Mosaic journey through the wilderness, in a useless, futile pilgrimage toward hope that they dare not dream exists. They meet the Grundle King, apparently (How the Hell did that get in there? We try to remember, but we must have blacked out. Oh well, it's fine, it doesn't matter.).  And what do they find at the end?
Why, they find the Flutter Ponies, of course. The g-d, butterfly-winged little Flutter Ponies.
"Mom, I face the quintessential existential crisis and interminable angst at the futility of existence. All that lives must perish. BUY ME THAT."
We pat ourselves on the back. We are geniuses.