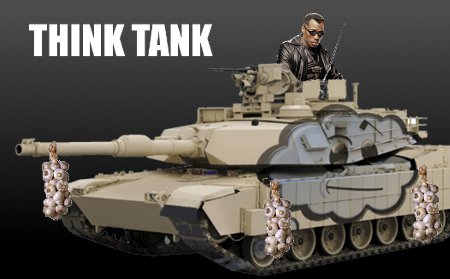 Two things about vampires:
1. They are huge drama queens.
2. Left to their own devices, they never die.
Yes, that's right, the trailers for New Moon are out, and it looks like these vampires are living forever — taking Twilight to a whole new, aw who the Hell am I kidding.
The best thing about vampires is killing them. Doing battle with the forces of darkness. Facing down the enchanting stalkers of the night, the pale dudes in the funny coats who speak with fictional accents and keep asking for invitations because they can't do something as simple as walk through a door without making a whole bloody production out of it — and taking them out with the aid of any number of colorful and exciting implements or methods.
Now, you, the readers, tell us, the pedants, what the best one is — with a little bit of help from our stable of overthinkers, and a special (simulated) celebrity judge . . .
What do I need to lay the ol' Goblet of Fire on Cedric Diggory? I think I left it lying around here somewhere . . .
Kimchi (Lee)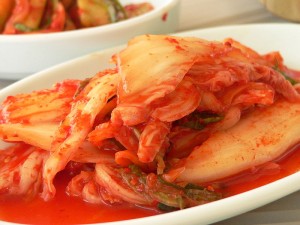 I know what you're thinking. "Lee, you're just giving token representation to Asian stuff again." Not so. Kimchi, the famous Korean spiced pickled cabbage dish, is an excellent weapon in the fight against vampires. Here's why:
Defense: Kimchi is packed with garlic, which as we know is an excellent vampire deterrent in addition to a great way to add flavor to your cooking. But even better than its high garlic content, kimchi smells. A lot. Mere mortals can smell it a mile away, and vampires, with their heightened senses of smell, will steer well clear of any hint of this potent stuff.
With a good defense in play, you'll be able to engage the vampire on your own terms, which leads us to:
Offense: Kimchi is crazy good for you. One serving gives you 80% of your daily recommended allowance of vitamin C and carotene, and it's packed with vitamin A, thiamine, riboflavin, calcium, and iron. You'll need to keep your body and your health in top shape if you plan on engaging vampires in combat, and one great way to do that is to eat a lot of kimchi.
Still not convinced? What if I told you that…
Both North and South Korea have the lowest vampire per capita levels in the entire world. Vampires obviously steer clear of the peninsula for the most part, but those that dare entire the Land of the Morning Calm are quickly dispatched by none other than Kim Jong Il himself,  the greatest vampire slayer in all of Asia.