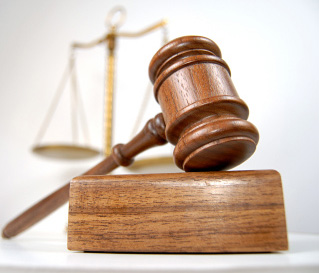 Tort Reform (Fenzel)
There's only one way to stop a legion of relentless bloodsuckers who combine patience, pretention, manipulation and malice — and that's revising state and federal statues to limit the amount of bloodsucking they can egage in — or at the very least the massive, punitive feeding they get to levy against the population where there perhaps the justification for a few pinpricks and a few minutes of organ music.
And, by the way, when the eff did vampires stop playing pipe organs?
OBJECTION! But I want to be all trendy and emo and wear a zip-up and talk about relationships!
OVERRULED!!! GET BACK ON THAT ORGAN, BATBOY!!!
Where was I? Getting pissed off that vampires don't turn into bats anymore? Or that they don't have widow's peaks? Or that they don't rock out the Grandpa Munster-style Continental European bling anymore. TRAVESTIES, ALL!
No, I was talking about how their diddling and mooching and exploitation of human society has paralyzed progress, kept us in the proverbial dark ages, and made fiscally responsible care for the elderly or hemophiliac well-night impossible!
Did you know that over 60% of people who have had all the life drained from their bodies and become shambling ghouls, pledged in troth to a dark master, had vampire-related blood loss? 95% if you exclude mall food courts?
People think it's business as usual — oh, look, another show about vampires, another movie about vampires, another time I was accosted on the way back from the grocery store by a 19th century Slavic nobleman with a deep look in his eyes and secrets unknown and unknowable to Christendom —
Did you know there are more bats in vampire school today than there are practicing lawyers — I mean vampires — in the world?
Something must be done. And because vampires are immune to many forms of conventional harm, move at unmatchable speed, display incredible strength, and retreat at will to secluded impenetrable fortresses of sin in the mountains of Romania, there is only one weapon we can levy against them.
LEGISLATIVE ACTION!
Vampire tort reform today! Not tomorrow, today! Because if we wait until sundown, they will rise from their ancestral earth and send their lobbyists after us!