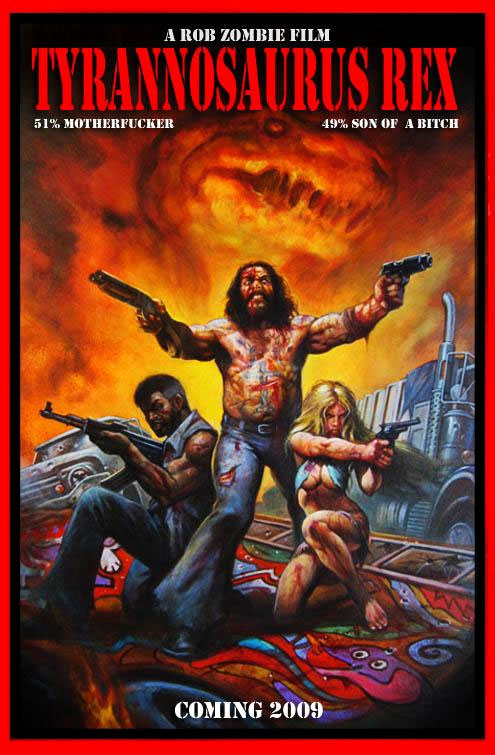 This via Shock Till You Drop, to which I was referred by AICN.
It doesn't even look real, does it?  It's like a poster someone would design as a joke.
But then, one could argue that Rob Zombie's entire film career – entire life, even – is one elaborate joke.
Anyway, real or not, my world is slightly brighter for having seen this.