Are your eyes getting tired? Need to fold some laundry or wash some dishes? Increasingly convinced that reading is for chumps? Overthinking It has you covered:  we're not just a pop-culture website, we're also a pop-culture podcasting collective! Here's what's been happening on the OTI podcasts this month:
The Overthinking It Podcast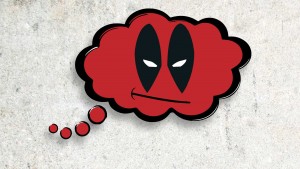 If you've been visiting the site regularly, you already know that we have Deadpool on our minds. If that just whet your appetite for more, check out what the podcast panel had to say about the most self-aware comic book movie to date. Question of the week:  what's your favorite instance of a character breaking the fourth wall? (Pete's pick:  Chev Chelios flipping off the camera at the end of Crank II.)
And if geek culture isn't your thing, then see what a bunch of geeks had to say about jock culture:  it's our annual Super Bowl podcast! (Sort of. Barely. We only ever talk about the ads.) The organizing theme to the commercials this year seemed to involve getting up off the couch and doing something. Pfft. That'll happen. But the one with the wiener dogs dressed up as hotdogs was pretty great, amirite?
Yeah, I am probably right.
Theory for Turntables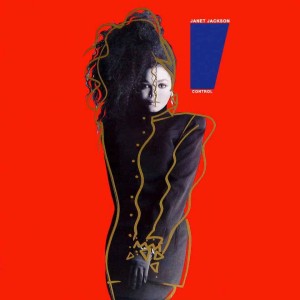 Our historical discussion of great pop and underground albums has finally reached 1986, meaning that we'll spend the next few weeks discussing a bunch of great albums that turn 30 this year. So far, we've covered Janet Jackson's Control (where we learned that teenage rebellion as a twenty-year-old makes a little more sense if your dad is Joe Jackson) and The Smiths's The Queen is Dead (where we learned that teenage angst as a twenty-something makes a little more sense if your sexuality doesn't fit into any of society's boxes).  Give these two classic records a spin, and then tune in for our in-depth discussions of each. If you want to get ahead on your listening for next week, give Frank Zappa's very challenging (and Grammy winning) Jazz from Hell a listen. We'll be discussing that album with Zappa's son Ahmet on next week's episode.
TV Recaps- Downton Abbey Season 6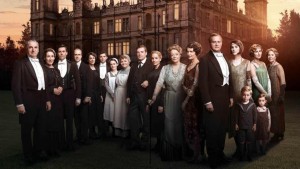 Only two more episodes remain until Downton Abbey closes its ornate doors forever. Catch up on our discussions of all of the episodes in this final season, which has been a great return-to-form for the show. If you fell off at some point, pick it back up (you'll be fine just to start at Season 6), and then join us for our discussion of the big themes, character arcs, and historical arcs of the season. In our discussion of the most recent episode, we take on the fine art of jockeying for social position and the golden age of British motorsport. (Meanwhile, Lord Grantham struggles to embrace modernity, probably.)
Membership Meeting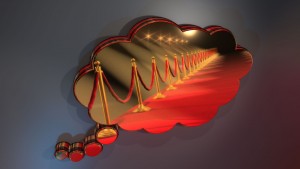 If you're an Overthinking It member at the "Well Actually…" level or above, head over the Members Area to check out our first installment of our "Membership Meeting", where we go through the old and new business on the pop culture agenda, with the aid of Robert's Rules of Order.  Have an agenda item for a future Membership Meeting? Leave it in the comment thread below. Want to get access to the meeting proceedings? Become an Overthinking It member now!