Every year since we started Overthinking It, we have published a gift guide both to highlight some of the pop culture artifacts that have delighted and interested us the year past and to support the site for the year to come through affiliate links. (When you click through any link on this page and buy something—buy anything, whether it's the thing we suggested or not—Overthinking It gets a piece of the action.)
It's become a common practice on the Internet. For what it's worth, we were doing it before it was cool, and we were doing it way before it was not cool anymore—before the major media outlets and every site and podcast under the sun jumped on the bandwagon to tell you about some crap you'd just can't live without.
But as you'd expect given what you know about your friends from Overthinking It, who after all founded this site in spirit of collaboration, sure, but also friendly intellectual oneupmanship, we went from the early to the baroque to the classical period of the gift guide in short order, with a set of practices and meta-practices emerging (an effort to outdo one another in obscurity; an annual performative riff on artisanal coffee-brewing equipment; compositional pyrotechnics in the blurbs we author), and a low-stakes contest taking shape to see whose gift picks resonated most thoroughly with our readership.
Please enjoy the gift guide. And please enjoy the season. We have big, big plans for the site in 2016. We can't wait to share them with you.
(Oh, and by the way: We have links for our international readers too: You can support Overthinking It when you do your shopping at Amazon.ca or Amazon.co.uk.)
Jump to a Gift Guide Category
Overthinking It Originals Movies & TV Books Music Home and Office Coffee Country Music Geek Gift Set
Overthinking It Originals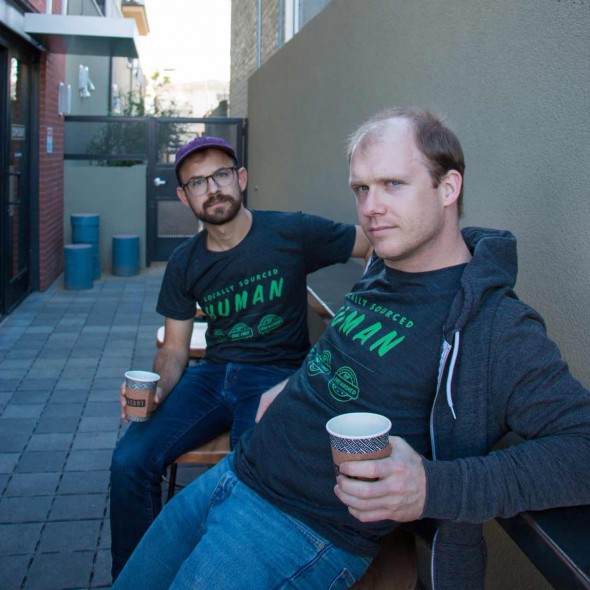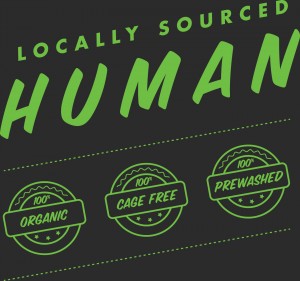 Looking for the perfect piece of apparel for all of your artisanal, locally-sourced friends and loved ones? I know, I know, "cruelty free" is not an expression you associate with the holidays. But  Overthinking It's original Locally Sourced Human shirt is the perfect gift for nearly everyone in your life, from your foodie friends and eco-conscious relatives to all of the free-range kids, toddlers, and babies that you know. All of these designs are available exclusively as a flash sale at Teespring until December 6, meaning that they'll ship and get to you with plenty of time before the holidays. —Mark Lee
Locally Sourced Human Shirt Store at Teespring
The Overview Alternative Movie Commentaries
We all have movie nerds in our life who have watched their favorite films a million times. Give them the gift of The Overview, our series of alternative movie commentary tracks that are guaranteed to surprise and inform even the most die-hard fans of movies like Independence Day, Terminator 2, and Back to the Future with our insightful analysis and witty banter.
There are over a dozen titles to choose from, including a special opportunity to pre-order commentary tracks of all three episodes of the original Star Wars trilogy, which will be out in time for the holidays. —ML
Visit the online store for The Overview now!
Movies & TV
Porco Rosso (and any Miyazaki movie recently released on Blu-Ray)
When we started Overthinking It back in 2008, streaming or downloading a movie was still something of a novelty. In 2015, it's the norm. When was the last time you actually loaded a DVD or a Blu-Ray into that black box that's gathering dust under your TV? Why do you even need that thing?
To watch Miyazaki movies, that's why. These legendary animated masterpieces are unavailable for digital download or streaming, and until recently, many of them weren't available in high definition Blu-Ray format. Like, for example, Porco Rosso, the oddball story of a flying pig, the women who love him, and the wars they all fight (seriously, that's what this movie is about). The movie itself is an absolute treasure, and it deserves a place in your movie collection for its story, artwork, and a stellar English language dub starring Michael Keaton. But it's also a throwback to the increasingly outdated notion of having a physical movie collection, rather than just a license to let some intangible bits pass in and out of your Apple TV. Which is perfectly in line with the increasingly outdated notion of hand-drawn animation, rather than 3D computer modeling.
Will these movies eventually be released in digital format? When pigs fly, perhaps (see what I did there?). Until then, make some room on your shelf for these. —ML
Highbrow Documentary Gift Set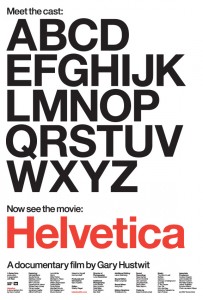 You know the aspirational Netflix queue. We all have it: all those movies (well, actually—films, and documentaries) that you swear you're gonna watch someday, when you get around to it. And then one cool fall day you decide this is the time, only to find out it's gone. That's right, Netflix got rid of all those movies everyone had in their lists but never watched like Gary Hustwit's trilogy of Helvetica, Objectified, and Urbanized or Corinna Belz's Gerhard Richter Painting. If you're serious about becoming the highbrow documentary watcher you are in your dreams, Amazon has all of these titles available for renting or buying!  —Amanda Jordá
The Man in the High Castle (with an Amazon Prime Subscription)
I admit it: I am a sucker for alternate-history World War II scenarios. I read those books about aliens invading Earth during the war (Worldwar) and that novel co-authored by Newt Gingrich about Germans invading the United States after the latter sat out the war (1945). So I'm more primed than most to enjoy The Man in the High Castle, which depicts the United States after decades of Japanese and German occupation. But if you're not a alt-history nerd like me, you can still enjoy this show for its chilling depiction of America under fascist rule, and you can overthink it from the whole "history is written by the victors" angle.
And if nothing else, this serves as a reminder to go ahead and sign up for an Amazon Prime subscription. Prime-exclusive shows like this and Transparent are just ridiculously generous bonuses on top of the already great value proposition of free one-day shipping [Same day in LA. Just another thing we get before you New Yorkers. —MW], which will come in handy when you're doing last minute shopping and need the great stuff on this list to arrive like yesterday. —ML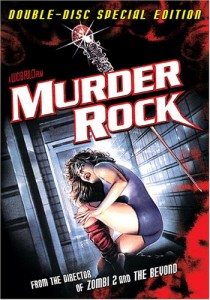 I feel like it's hard to give movies as gifts anymore. Since everything went digital, who wants to have those little plastic discs cluttering up the place? The answer is, of course, a collector — but it's harder to buy gifts for collectors. (What ​do​ you get them? ​Casablanca​? ​Guardians of the Galaxy​?) But if there's someone on your list who collects ​trashy​ movies, this is absolutely the movie you should buy them. It's obscure enough that they probably don't have it already; it's on none of the streaming services; and although it's honestly pretty terrible it has some amazing individual scenes. What's it about? Well, as best I can figure, in 1983, two Italian movie producers went to see​ Saturday Night Fever 2:  Staying Alive​, and one of them had the perfectly natural reaction of thinking "Gee, I wish that someone would murder all of these people with an oversized sewing needle," and then the other one said "That's a great idea, and I'm greenlighting it." (Cocaine is a hell of a drug.) This is an all-singing*, all-dancing, all-murdering slasher-musical with a score by Keith Emerson. It is—and I cannot stress this enough—a movie that actually exists.
* Actually there's no singing. Tons of dancing, though. (And murder.) —Jordan Stokes
Books for the Heavy Reader
These are gifts for the heavy readers in your life whom you want to introduce to overthinking, if not Overthinking It. They all fit superficially into conventional categories—the sports memoir, the thriller, the detective novel—but are written with a style or construction that forces readers to engage them beneath the surface. —John Perich
Thrown is Kerry Howley's pseudo-fictional memoir of "Kit", a cluelessly introverted grad student who, while writing a thesis on the philosophical search for essential experience, discovers it in undercard mixed martial arts. More than once while reading this, you will ask yourself if this is a parody of abstruse academic writing or the real thing. That is the correct reaction.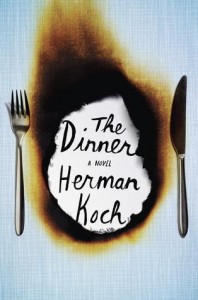 The Dinner is Herman Koch's chilling drama of manners – ​Curb Your Enthusiasm​ meets ​We Need to Talk About Kevin​. Two couples from the Netherlands go out to a prestigious restaurant to discuss, at an impossibly cordial remove, a recent tragedy in the lives of their children. Just when you think you've fully unpeeled the narrator's neuroses, a new level of discomfort emerges. If you pay close attention and allow yourself to get sucked in, the climax will chill you to the bone.
Inherent Vice​ is Thomas Pynchon's beach-bum detective comedy. Imagine ​The Big Lebowski​ but set in the late sixties, and with every conspiracy theory coming true rather than being an Altmanesque dead end. Recently made into a P.T. Anderson movie of some renown, but also plenty entertaining in its own right.
Books for the Fantasy Fan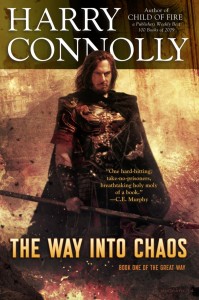 "Screw that 'deep reads' crap! I want warriors and wizards and savage monsters invading an empire!" Okay, fine. Get Harry Connolly's The Great Way​ series. It's marketed as "Epic Fantasy Without the Dull Parts" and it is that. The protagonists are deep and heroic and real without being grim or cartoonish or impossible. You don't need byzantine family trees, overwrought vocabulary, or unnecessary torture scenes to create a fantasy saga, and hopefully after reading this you won't settle for them. —JP
Books For the Young Overthinker
Buying a book for a small child is a dangerous business. If the kid takes a shine to it, you will be reading this book dozens of times. Per day. I have long since forgotten my Shakespeare, my General Prologue to the Canterbury Tales, and my Tupac, but the precise sequence of goodnights in Goodnight Moon will forever be locked into my brain. All that is to say, parents, relatives, friends: look for children's books that you are predisposed to love.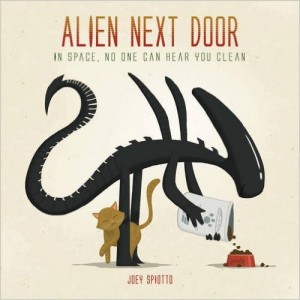 Hot off the presses, Alien Next Door reimagines everyone's favorite xenomorph as a kinder, gentler killing machine. Watch him feed Jonesy the cat, take a face hugger out for a walk, and raise the couch with a powerlifter so he can vacuum. There's probably an important message here about how strange-looking things can be nice if you give them a chance, but who cares. ALIEN. —Matthew Belinkie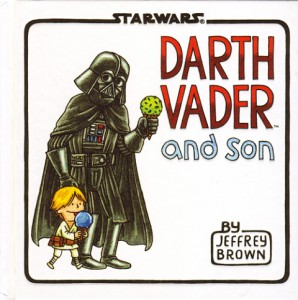 Darth Vader and Son and Vader's Little Princess
Going with the theme of iconic monsters made cuddly, Darth Vader and Son reimagines the Sith Lord as a perfect dad. "Luke, pick up your toys right this instant," he insists. "Luke, I am your father." A sequel, Vader's Little Princess, shows him joining Leia for a tea party with her stuffed Ewok. If you have older kids who are ready to tackle simple chapter books, the same author has written a series of Jedi Academy books, which are basically Diary of a Wimpy Kid in a galaxy far far away. —MB
Home Alone and The Nightmare Before Christmas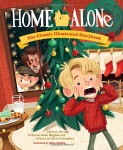 It's amazing that it's taken 25 years for Home Alone to be made into an adorable animated storybook. Making everything really cartoony helps to soften the brutal (perhaps fatal) violence. And if Kevin's booby traps aren't morbid enough for your taste, here's a Nightmare Before Christmas picture book, illustrated by Tim Burton himself. —MB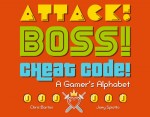 When your little one is old enough to learn what RPG stands for, it's time for A Gamer's Alphabet. It look like it's for toddlers at first glance, but the information is detailed enough so that even grownups might learn a few things.
Finally, Movies R Fun! isn't exactly for kids, but it does recreate some memorable R-rated movie scenes in brightly colored illustrations. The brainchild of a Pixar animator, you have never seen Jules from Pulp Fiction looking quite so cute.  —MB
Music
Because we cover cover one great album per week on the Theory for Turntables podcast, we generate a lot of music recommendations over the course of a year. Here are a few vinyl records that we suggest picking up for the music fans on your shopping list (or for yourself if you're as much of a vinyl addict as I am).  Most of these are albums that we've covered in the past year, a few are other jams that have never made onto our syllabus, and a few others are classics that we'll probably cover in 2016. —Ryan Sheely
TFT's Favorite Albums of 2015
This is far from being a comprehensive list of our favorite albums of the year, but these are three of the records that we kept coming back to again and again.  -RS
Sleater-Kinney, No Cities to Love on White Vinyl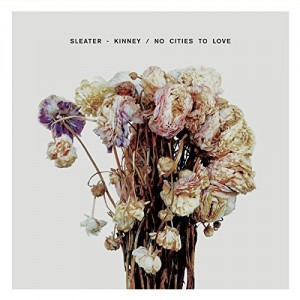 This album, released in January, was the first indication that 2015 was going to be an outstanding year for new music.  Although this is SK's first record in 10 years, they haven't missed a step. If anything, their sound has become even more laser-focused in their time off, making this album the perfect introduction to their body of work (and to Riot Grrl, post-punk, and the legions of bands they have influenced).  —RS
Check out the TFT Episode on No Cities to Love.
Bjork, Vulnicura on Yellow Vinyl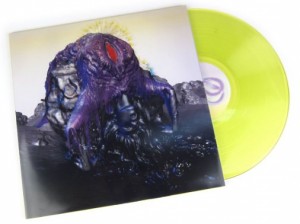 Much of the critical commentary on Vulnicura has focused on how the whole album is expertly crafted to expose the pain (and eventual healing) that Bjork experienced throughout the course of her breakup with long-time partner Matthew Barney.  This is definitely true- the song sequencing, lyrics, vocal performance, and arrangements all come together to trace the arc of the dissolution of a relationship and communicate the myriad emotions associated with such an event in breathtaking fashion. The vinyl edition contributes to the overall artistic project by embodying much of what is communicated in the songs. The cover image of Bjork's gaping chest wound evokes the lyrics on songs like "Black Lake" and the translucent yellow vinyl beautifully evokes the fragility depicted in "Family". —RS
Check out the TFT Episode on Vulnicura.
Chvrches, Every Open Eye on White Vinyl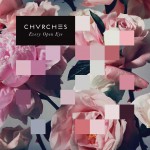 Somewhat infamously, I came out on the TFT Podcast as not liking dance music. Maybe it's the accumulated tonnage of my adolescence, much of which I spent hunched over a MIDI sequencer copy/pasting beats into arrangement eight bars at a time; I just can't abide the monotonous sounds of "EDM." Give me my favorite ladies any day, and leave the Skrillex and Diplo to these frottaging teenagers.
What a revelation, then, was Chvrches Every Open Eye. True fans view sophomore efforts with an equal measure of anticiaption and dread; this album manages both to be a worthy follow-up to their debut, 2013's The Bones of What You Believe and to break new ground at both the vanguard of the contemporary sound and the on-trend revival of eighties synth-pop presently underway. This record combines extraordinarily deft sonic ingenuity and electronic music production with an equally deft craftsmanship of gratifying pop song structures; the result is novelty and comfortable familiarity in equipoise. It's my pick for album of 2015. —Matthew Wrather
Check out the TFT Episode on Every Open Eye.
Throwing a Living Room Dance Party 
For your friend who wants to host a #danceparty, but who also wants something a bit more artisanal and authentic than a playlist generated by an algorithm, here are a few great ways to help them start their career as a DJ. They'll be sure to remember you when they're making bank like Calvin Harris.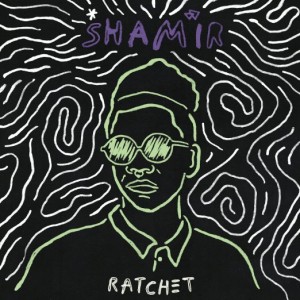 Like dancing but can't find the energy to go clubbing anymore? Miss what electronic music was like before EDM took over? Shamir is a young native of Las Vegas whose music sounds nothing like the stuff you'd hear at pool parties or EDM festivals. His sound is both fresh and reminiscent of the house music that was popular in the "old days" of the 90s. It sounds great next to old disco (Donna Summer) and new disco (Beyoncé's "Blow"). —AJ
Check out the TFT Episode on Shamir's Ratchet.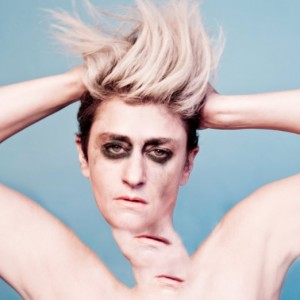 Shamir also pairs perfectly with the most recent record from the queen of electroclash (remember that genre?), Peaches. This record, Rub, is "a classic, back-to-the-roots" album, according to her Pitchfork interview. It's NSFW and very danceable, features Feist and Kim Gordon, and sounds like both early Peaches and newer stuff like Rae Sremmurd. —AJ
Skrillex and Diplo, Jack Ü on Yellow Vinyl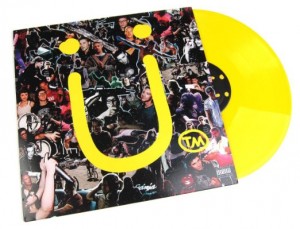 When audiophiles tout the virtues of vinyl, they focus on how the format has a warmth and depth that all other media lack.  That kind of sentiment is exactly what makes purchasing Diplo and Skrillex's Jack Ü on vinyl an act of alienating and confounding performance art. This is music so bone-rattling and brain-numbing (in the best way)  that the idea of wanting more fidelity is ludicrous. However, even if you purchase this to troll your friends and loved ones, you may be surprised to find out just how well it holds up to repeated spins. —RS
Check out the TFT Episode on Jack Ü.
Jamie xx, In Colours in Blue, Red, and Yellow Vinyl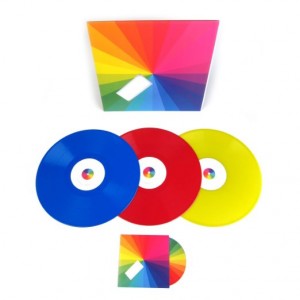 If you and your friends prefer your dance party to have a bit more of a "bobbing your head in the lobby of a W hotel" vibe, this is the album to buy.  This is not meant to be a diss at all… this is simply one of the most sophisticated and stylish albums of the year, so why not treat yo' self? This is another case where the vinyl release perfectly complements the music. In this case, the solid Blue, Red, and Yellow discs add a bit of Mondrian to your record shelf, further upping the cool factor of your living room soirée. —RS
Check out the TFT Episode on In Colours.
The TFT 2016 Syllabus
In January, the TFT Podcast will put its analysis of current releases on hold for three months and will resume its historical journey through influential pop and indie albums.  If you want to get ahead on your "required listening", which begins in 1985, here are a few albums you'll want to pick up.
Paul Simon, Graceland on Maroon Vinyl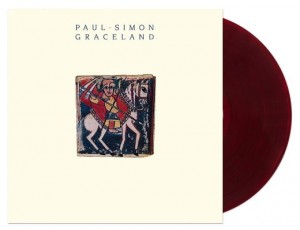 Simply put, this is one of my favorite records of all time, and is one of the albums that I'm most looking forward to discussing on TFT in 2016. This is Simon at the top of of his game as lyricist and songwriter, and the arrangements were a pathbreaking synthesis of pop, folk, and world music. Sure, you can find this record for a few bucks at your local record store, but the harmonies sound so much more lush on this marbled maroon vinyl. –RS
Check out the TFT Episode on Paul Simon's One Trick Pony.

A Tribe Called Quest, People's Instinctive Travels and the Paths of Rhythm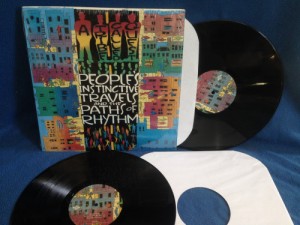 Eventually our historical coverage will reach 1990, and when we do, A Tribe Called Quest's debut album is certainly going to be one that we're going to discuss. If you aren't into Tribe (or hip hop at all), this is a great place to start. Even if you are a long-time fan of this album, this year is the 25th anniversary of the release of this record, making it a great opportunity to revisit all of your favorite tracks. My personal favorites are the tracks that combine the everyday and the sublime, such as "Ham 'N' Eggs," "I Left My Wallet in El Segundo," and of course the Lou Reed-sampling "Can I Kick It?" —RS
Audio Equipment
Now that you've purchased all of this vinyl, you're probably going to want to give your loved ones some way to listen to all of these records (although many of these are so beautiful that no one would blame them for just displaying the records as art objects).
Audio-Technica AT-LP120 Turntable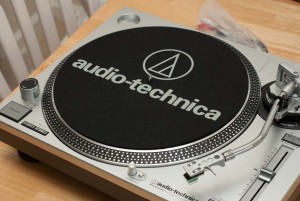 The world of audio equipment can be daunting. For years, I had a vintage portable classroom record player, which largely suited my needs just fine. However, earlier in the year, the motor and speaker in this unit finally gave out, and I needed a replacement.  While it is tempting to get an inexpensive turntable from Urban Outfitters, I recommend putting down just a bit more cash for something that is just a bit more well-built.  In this realm, the Audio-Technica AT-LP120 is a great place to start. At $350 it isn't cheap, but it clocks in well below most turntables of comparable quality.  It comes with a preamplifier and a built-in RCA output, so it is easy to plug-and-play with any speakers you have (see my Sonos recommendation below if you're also shopping for speakers). Setup is pretty straightforward, but you will want to get some additional equipment for maintenance and upkeep (a force gauge to calibrate the arm and record cleaning supplies).  —RS
Sonos Wireless Speakers (Play: 1, Play: 3, or Play: 5)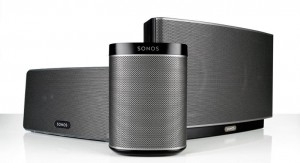 Regardless of whether you're diving into the world of vinyl or are sticking with digital music, the Sonos speaker system is a great way to set up every room in your home with fantastic sound. Sonos sells speakers in a variety of sizes that you can distribute throughout your house or apartment and link together on your wifi network.  You then control all of the speakers through your smartphone or desktop app, and can play music from your mp3 library, streaming services, or your turntable connected through a line-in connection to the Play:5. After years of relying only on headphones and laptop speakers, this was a game-changer in how I listen to music, and most of my preparation for episodes of Theory for Turntables happen through the Play:5 and Play:3 that are located in opposite corners of my apartment. —RS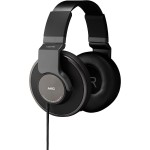 Don't be suckered in by Beats, even if Apple did buy them for buy them for billions of dollars. The modern audiophile—or the modern knowledge worker chained to a MacBook Pro—knows she needs more than the harsh, tinny sound of EarPods to enjoy Overthinking It's vinyl hit parade. These AKG K553 Pro cans will give a crystalline clarity to your tunes without sacrificing the deep, warm, and spacious sounds for which your old (or new) 33 1/3s are justly famous. —MW
Fulla Schiit USB Dongle DAC/Amp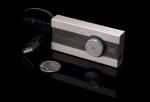 Listen, I hate to sound like Jack Black in High Fidelity, but if you're plugging your expensive earphones right into the jack on your laptop, then what separates us from the animals? Check out the convenient—and, for audiophile gear, reasonably priced—Fulla Schiit USB headphone amp, which sits between your MP3s (or your streaming service) and your impressionable ear canals. Let's be honest. You probably aren't ready to drop serious bank on one or more Tube Amp/DACs yet. But this is an excellent gateway drug which will give you more power with less noise for marathon coding sessions—or marathon listening parties. And besides, haven't you always suspected audiphiles are Fulla Schiit? —MW
For the DIY Musician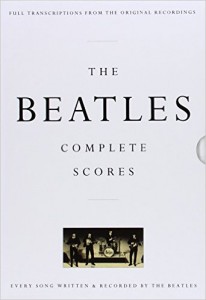 Buy this for your cool niece or nephew who always complains about having to take piano lessons. It will get you in good with both the kid and the parents. Or buy it for your friend who just started a band, because you're going to have to go to their shows anyway, and that'll be more fun for you if they know how a good song is put together. Or buy it for yourself and leave it out on the coffee table, just casually open to "Norwiegan Wood" or "Yesterday," or "Why Don't We Do It In The Road?," depending on the caliber of houseguest you're trying to impress. —JS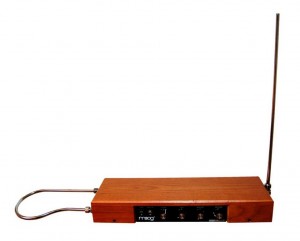 Waaaaaaaant. —JS
Dark Side of Rock Gift Set


What do you get for the hard-rocking musician on your shopping list for whom satanic imagery has become blasé? Why not encourage them to embrace all of their fear, anger, and jealousy by exploring the true power of the dark side… of rock. All you need to help launch their musical Empire are three pieces of Star Wars-branded musical equipment: the Peavey Storm Trooper Electric Guitar, a Darth Vader Guitar Strap, and this Empire symbol solid brass guitar pick.  They'll thank you as they power through a speed metal version of the Imperial March and use the sonic blast from their amp to destroy entire planets. —RS
Home and Office
#Instagrammable Day Planner Gift Set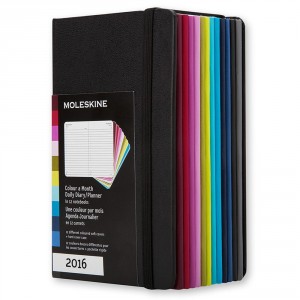 If you're into a #authenticallyartisanal life, you probably don't want a Moleskine planner. But let's face it: they're cute. And have you noticed how many Instagram pictures feature cute stationery? The curation of the perfect set of stationery is a fundamental step in branding your lifestyle. So if you want thousands of likes on those #soblessed pictures, may I suggest this modular planner? Each month gets its own pocket sized notebook, and the design is minimal enough for you to accessorize with washi tapes, stickers, and colorful pens. And if you're going for that #authentic old school European look, go with a Lamy fountain pen! —AJ

I've never been the biggest fan of normal chopsticks, but cooking chopsticks? Cooking chopsticks are the shit. They replace two of the most annoying utensils in your current kitchen, tongs and whisks (which both fall into the broader category of those things that are jamming your utensil drawer shut and are also unwieldy and impossibly fiddly to wash). I mean, do you ever use a whisk? Maybe if you're making meringue, but if you're just scrambling an egg you use a fork like a normal human being, am I right? And sure you use tongs if you're grilling, but are you going to bust them out to flip bacon? No, you're either going to use a spatula (and risk flinging half cooked pork across the room) or use a fork again (and risk burning your armhair off). That was how I used to live, anyway, before I discovered these babies. They are also the only reliable method I have ever found for snagging a strand of pasta out of the pot to test if it's al dente. And in a pinch they can serve as cake testers.
This is probably a slightly weird gift to buy for a casual acquaintance. ("They're… giant bamboo chopsticks?") But a close friend who fancies him/herself a cook will end up thanking you for these. Or just buy them for yourself, they're cheap as hell. —JS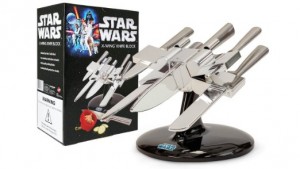 Star Wars Episode VII: The Force Awakens is approaching at hyperspeed, and I don't even know what to say about this X-Wing Knife Block except it's a freaking X-Wing Knife Block!
According to Wookieepedia, the Star Wars wiki, "knives have been used throughout the ages by assassins, thugs, and Mandalorian warriors, as well as soldiers of various eras. During the Clone Wars, it was standard issue for clone personnel (with the exception being clone commandos, who were issued their own knuckle plate vibro blades). SpecForce soldiers and later Galactic Alliance Infantry Troopers and officers were all equipped with knives, usually as a backup melee weapon."
So if you like Star Wars and like cutting things, then this is for you. What if you you like Star Wars and do not enjoy cutting things but sometimes have to cut things despite not enjoying it? Then this is also for you! Temper the unpleasantness you feel while chopping, slicing, and dicing, by being reminded of Star Wars while you do it. Did you know I didn't make the connection between dice (the method of cutting something into cubes) and dice (small cubes made of plastic, ivory, bone, or wood) until like a week ago? True story. Anyway. Join the proud tradition of people from Star Wars who use knives. Cosplay as Slyssk, the Trandoshan ship thief who briefly served as chef for the officers of the Old Republic Navy stationed at the Camp Three settlement on Serroco during the Mandalorian Wars.
Now, what if you like cutting things but don't particularly care for Star Wars? This is still a good buy. You've got a cook's knife, a bread knife, a carving knife, a utility knife, and a paring knife, they're all super shiny and super sharp, and they're in the shape of an X-Wing Fighter, which is awesome even if you don't know that it's an assault starfighter with an almost perfect balance of speed, maneuverability, and defensive shielding, originally designed for the Empire but mainly used by the Rebel Alliance after the entire design team defected.
I…I'm pretty excited about this movie, you guys.  —Richard Rosenbaum
Coffee
The Coffee entry in the gift guide has become a much beloved (or much ridiculed?) annual tradition of the OT gift guide. We have recommended to you a French Press (2009), the Aeropress (2012), the Toddy for cold brewing (2013), and a suite of products related to hand-crafting pour-over coffee with a Hario V60 dripper (2014). I think we've gone a little bit too far. That's why it gives me pleasure to offer…
Mr. Coffee BVMC-SJX33GT 12-Cup Programmable Coffeemaker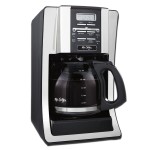 You are a regular person, goddammit. You have a job. You worked late last night on the Peterson account and you have to get up early tomorrow to sit through a mind-numbing power-point from the CEO and all you want is a hefty mug of industrial-strength, steaming mud. You don't have time to stand for ten minutes and slowly, mindfully, pour water just shy of boiling (heaven forfend you assault your coffee beans with something so inhumane as boiling water!) in a perfect spiral into some Japanese ceramic contraption whose painstakingly engineered wavy inset rivulets make its interior texture look like a hairstyle from Miami Vice. You have important work to do as a assistant principal or stevedore or regional vice present of sales or whatever, and all you want is a fragrant and hearty brew to greet you in the morning, ready to pour into the travel mug (incidentally, this is the world's greatest travel mug) as you contemplate the hour plus commute to your job.
This pick is for you. It's a programmable coffee maker, so you can stuff it full of pre-ground Yuban before you hit the sack and have it automatically ready for you at six twenty-four (three eight-minute snoozes from your first alarm). I didn't even check the reviews on The Sweethome or Consumer Reports or anything. I just searched Amazon for "Coffee Maker" and clicked on the first one I saw. We are regular people, you and I, and we have better things to do. —MW
Incidentally, joking aside, if you really want to up your coffee game, don't start with the coffee maker. What you have is fine for now. Your best bet is focusing on the beans. Buy freshly-roasted coffee from a local purveyor (I use the Moustache Coffee Club subscription to get a sampling of local Los Angeles roasters within days of the roast); buy only what you'll use within 14 days; and grind it fresh before you use it. The grinder Ryan recommended last year is just fine. Put in about 15 grams (let's call it one heaping coffee scoop) of beans for every cup of water, and follow the instructions on the box. You'll be conducting blind taste tests of the Hario V60 and the Kailta Wave soon enough, trust me. But for now: It's all about beans. —MW
Country Music Geek Gift Set
BuffaloTools CNCRSH Deluxe Can Crusher


The world can be a demoralizing place, and as Brad Paisley knows, sometimes you need to feel good at something. When you've had a long dry spell, or you drop and shatter the picture frame for your Florida vacation photos, you don't just need a beer (or an artisanal soda), you need to annihilate the can, using a wall-mounted steel-plate can crusher. Even if it's not necessary anymore for your recycling, you can't deny how satisfying it is.
While it's not the most efficient or fastest can crusher, the BuffaloTools CNCRSH has a few things going for it:
You can see the can as you crush it
It has a dramatic and satisfying lever
It also has a bottle opener, which you might be looking to mount on your wall anyway.
This is one of those things that doesn't seem to have much of a purpose, but years from now, when your friend looks back at this time of his or her life, it'll be a locus of remembrance. Because crushing a can is a battle you always win.
Radio Flyer Ultimate Comfort Wagon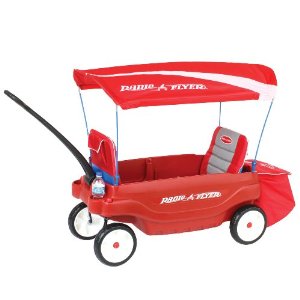 You can ride in this little red wagon! Take that, Miranda Lambert!!
Or at least your kids can! Or your friends' kids! Or your nieces and nephews!
Let's face it: strollers are passe. They are basic. The lack the authenticity, the resonance, the iconic look and feel, the underlying narrative, of a classic Radio Flyer. But a classic Radio Flyer lacks the utility, comfort and safety of even a basic stroller and is sort of like carrying your kid around on a slab of corrugated roofing.
Great for picnics, days in the park, you can also take the seats out and use it for a music festival or a tailgate. It comes with a cooler and rolls on tens!
Wait, you want a cooler? Well, money can't buy everything, but…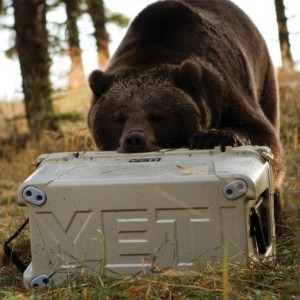 I know what they say:
'Money can't buy everything.'
Maybe so…

But it can buy me a boat.
It can buy me a truck to pull it.
It can buy me a Yeti 110 iced down with some silver bullets.
As an occasional listener to country radio, for most of this summer, I was convinced Chris Janson was using his money to buy a rifle of some kind and silver bullets to go hunting with. It's one of those lyrics that flies by and can go unexplained or misunderstood for years and decades.
But eventually I looked it up, and of course the silver bullets are the sort that double-tap werewolves, they single-tap the Rockies. And the Yeti 110 is a tricked-out high quality boat cooler of the sort that I never knew existed.
High-quality coolers like Yetis and Grizzlies are meant for multi-day boat trips, or taking half a work week of food and beverages out to the oil field in the summer. They are serious equipment. And they are pretty expensive. But for what they do, if you live a lifestyle that can use them, they seem like pretty remarkable tools.
Here I'm recommending not the Yeti 110, but the Yeti 75, because it should be plenty of capacity for most uses. Made of the same material as white-water kayaks, with two inches of insulation all around, this is a serious damn cooler. Pack it correctly, and it will keep ice solid for a week. It'll be one of your only possessions that can fight a bear and win.
Plus, now thanks to Chris Janson, it's a kitschy pop culture reference to boot – a party tool that comes with its own song to sing.
So if you've got a rich uncle that kicked the bucket, or you pull in a cool hundred 'mil from the PowerBall lotto, remember there's still value in the simple things in life, but if you need the simple things to give you that little extra, well, money can't buy everything, but it can buy this. —Peter Fenzel