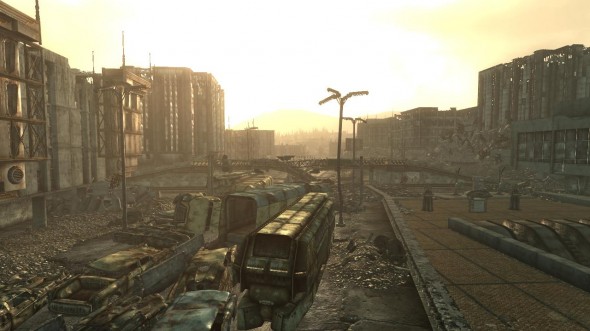 Existentialism, as advanced by writers and philosophers following World War II, derives meaning from human action instead of social order or supernatural ethics. Camus's The Myth of Sisyphus is probably the classic example – though Sisyphus' task is cosmically hopeless, and in fact a punishment from the gods, he derives meaning from the labor he exerts.
Existentialism also tells us that human beings define themselves through the act of existing – hence the name – rather than conforming to some Platonic essence. "Man first of all exists," wrote Sartre in Existentialism is Humanism, "encounters himself, surges up in the world – and defines himself afterward." This has both depressing and exhilarating impact: it means that humans are not inherently good, but neither are we inherently wicked. We are (to quote Vonnegut) what we pretend to be.
Finally, existentialist literature pulls a lot of weight by drawing our attention to the absurd. Kafka's the supreme example here, depicting the absurdity – both frightening and entertaining – in modern bureaucracy and civilized mores. The alienation that Kafka's protagonists feel, whether being turned into insects or witnessing horrible judicial tortures, divorces them from their prior allegiances to God or society.
In Fallout 3, there is no evidence of the supernatural. And there is no social order to speak of.
In Fallout 3, your character can be as good or as evil as he or she wishes. Nothing requires her to accept missions from friendly town elders; nothing prevents her from slaughtering them.
In Fallout 3, listening to Billie Holliday croon about being crazy with love while setting a bunker full of human beings on fire is absurd.
By pairing cheery big band hits of the 40s and 50s with post-apocalyptic despair, Fallout 3 does more to advance the case for existentialism than five decades of French philosophy. It projects the player into a world where hope is impossible: the human race has reached the end of its technological arc, and the die-off has begun. But instead of descending into savagery, the game reminds you of the sentimental world from which this one emerged. Their sentiment and your despair have equal weight. Some people – raiders, slavers and the tyrants of the Enclave – will take that as an excuse for brutality. Others realize that it means you're free to do good.
The battle between right and wrong comes not from God or from society, but from the war in every human's private soul. And that war never changes.