As we look back on 2017, we'd like to thank our awesome members who've helped keep the lights on at Overthinking It. We're turning ten (!) years old next year, and we wouldn't have lasted this long without you. If you're not a member, please consider joining at any level to help us all have Smarter Fun Together.
The Top 5 Most Viewed Articles
5. I'm Finally Ready to Talk About How I Met Your Mother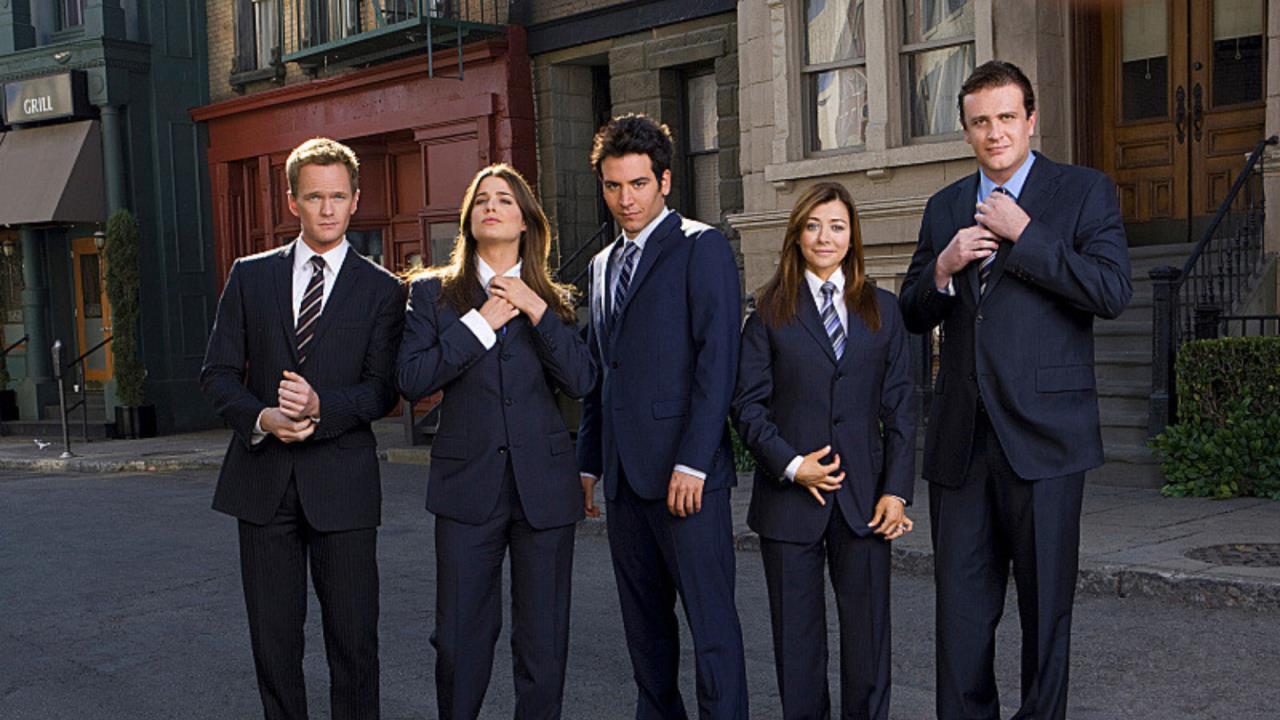 Years after the show went off the air, we're still salty about that ending. Seems like a bunch of you are, too.
4. The Rick-est Rick, the Multiverse, and P-Hacking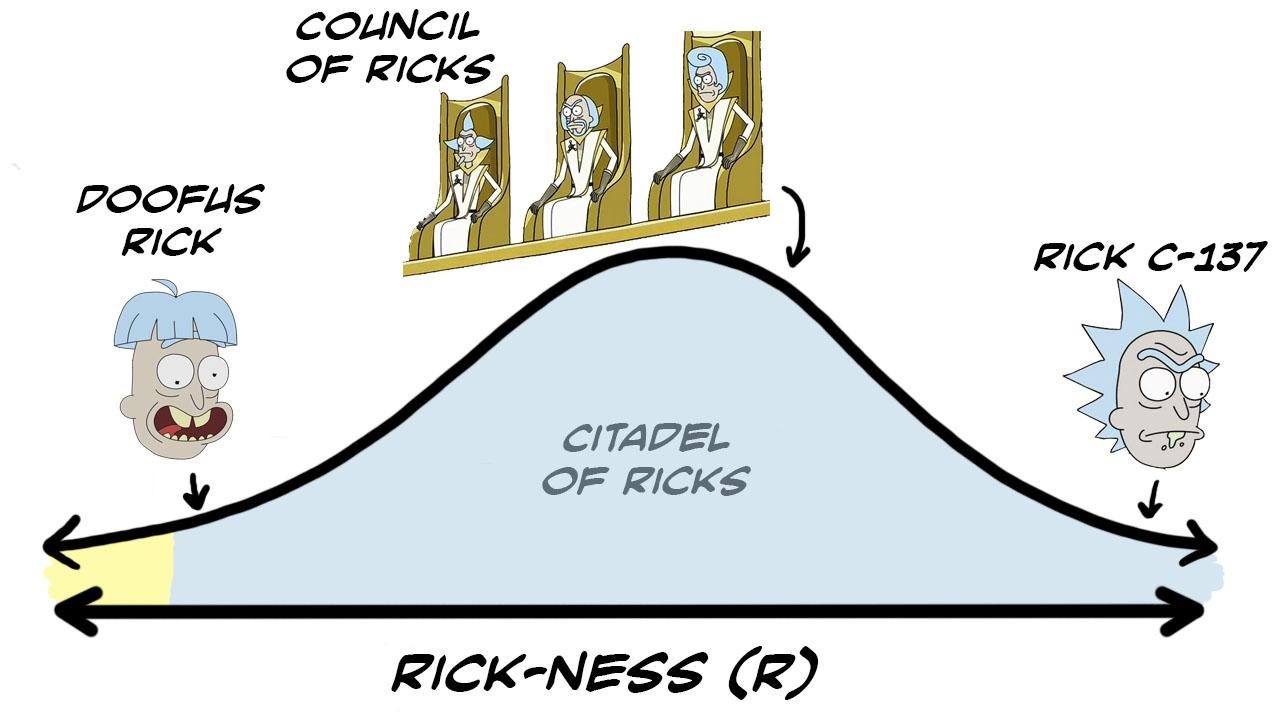 Is Rick C-137 really the Rick-est Rick in the multiverse? We find out using science!
3. People are Talking About the Wrong Twist in Split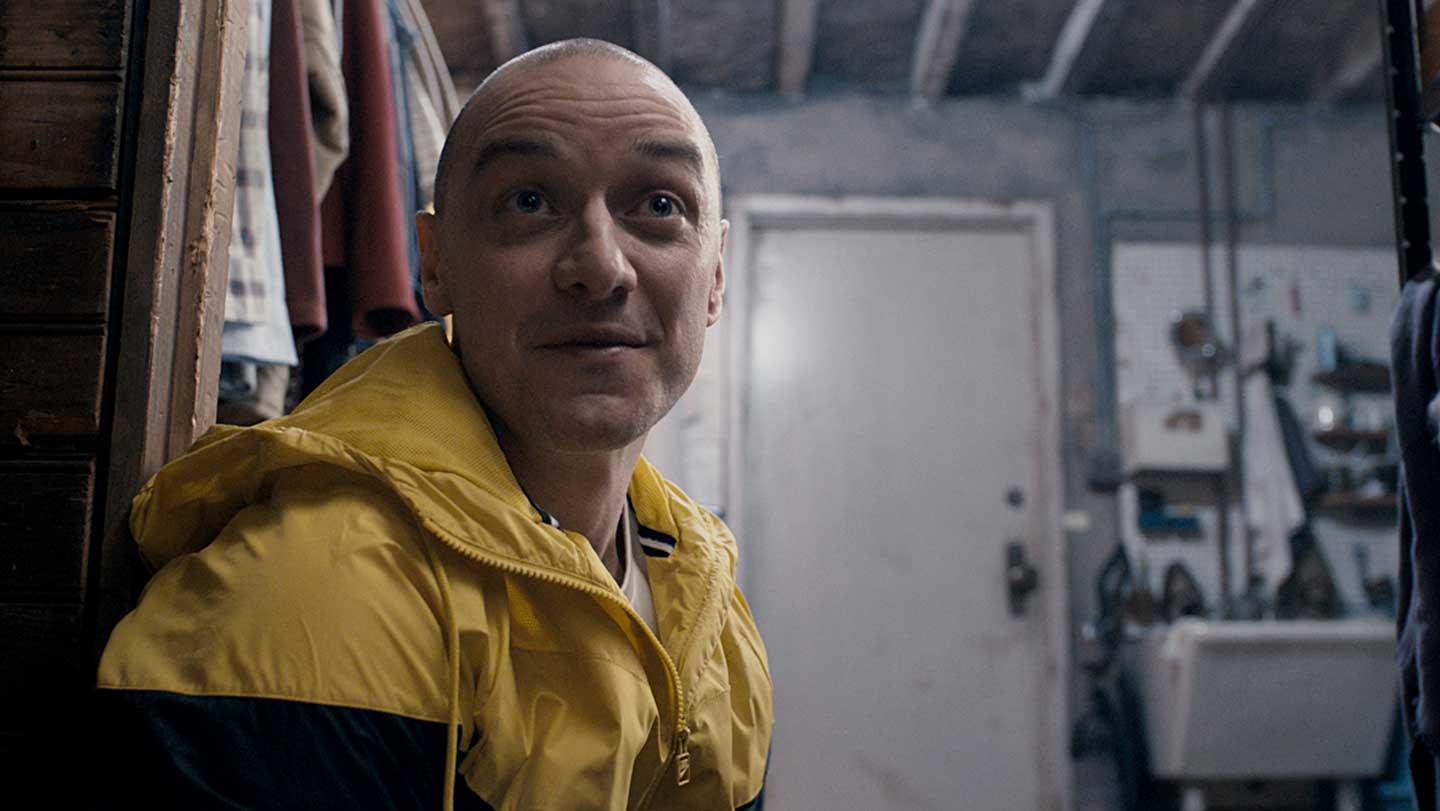 You've all heard the obvious joke, right? The big twist in M. Night Shyamalan's latest movie is that it's actually good! Har har!
Seriously, though, there is a big twist in Split, and if you want to dig deeper on it, this is the article for you.
2. The "Look at this Asshole" Effect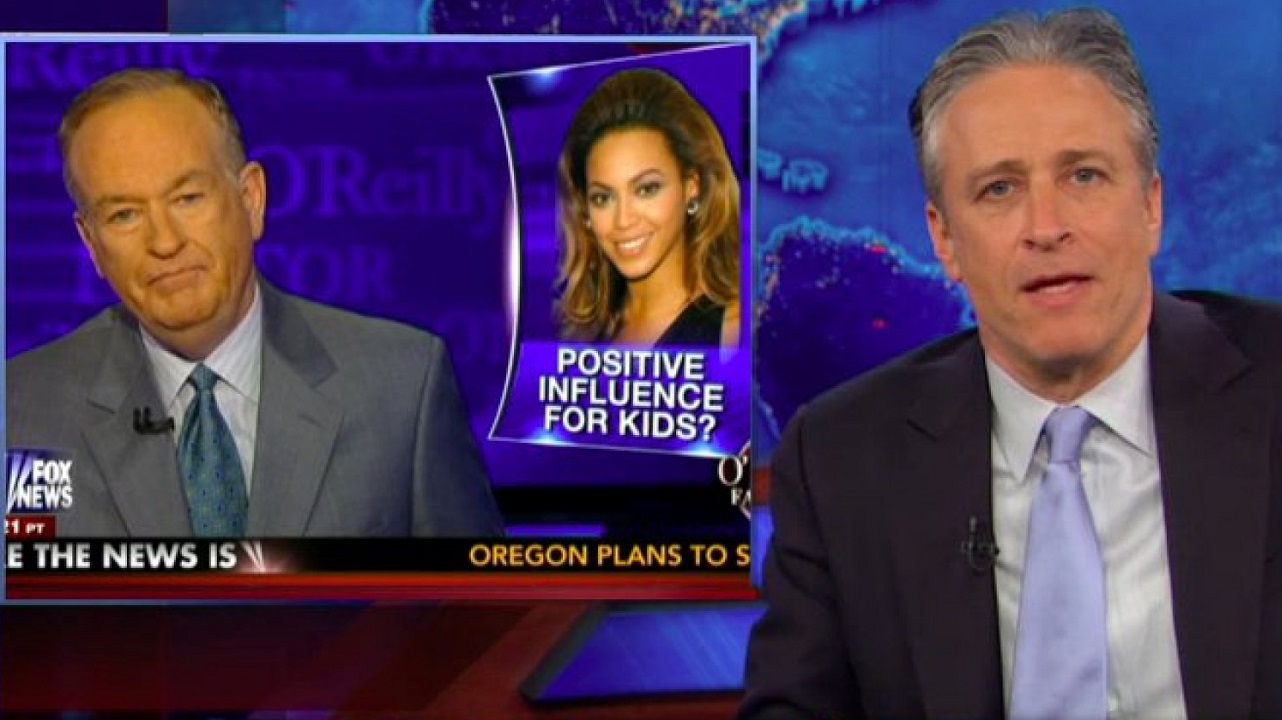 Overthinking It pushes back against bad discourse, one carefully reasoned article at a time.
1. The Morality of Passengers, Part 1 and Part 2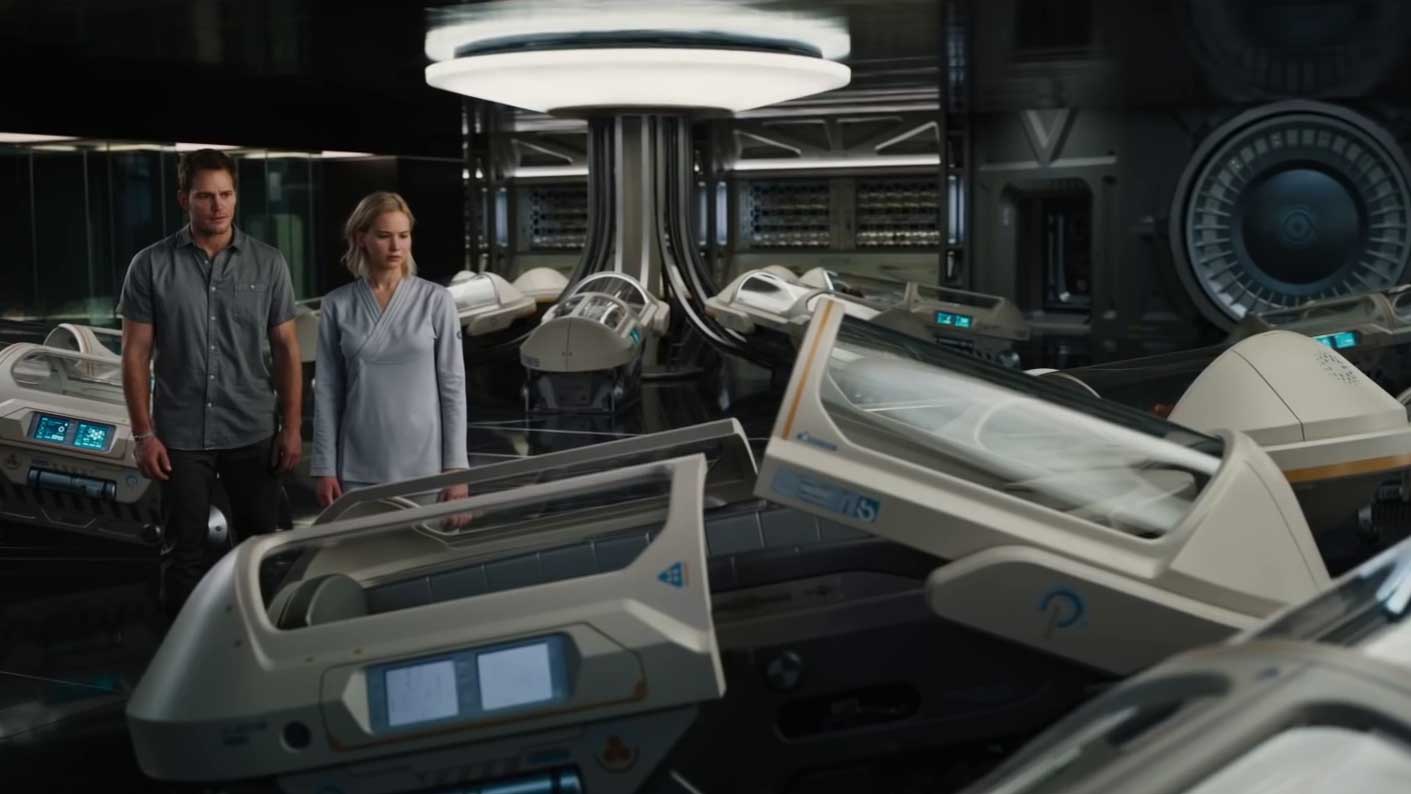 Two hot people find themselves alone on a spaceship, and sexy times ensue. What could possibly go wrong? So many things. So. Many. Things. (Spoilers for Passengers, but that's actually a good thing: we explain the plot so you can understand what the fuss was all about without seeing this movie.)
Most Watched Video
Eurovision 2017 Review: Italy, "Occidentali's Karma" by Francesco Gabbani
We're as puzzled as you all are: the act with the dancing gorilla somehow did not win Eurovision. Thankfully, it took the top spot in our YouTube charts. In case you missed our Eurovision Review videos the first time around, you really owe it to yourself to check them out. We keep ratcheting up the production value year after year, and the analysis and humor remain as good as anything else you'll find on the internet.
Most Commented Upon Article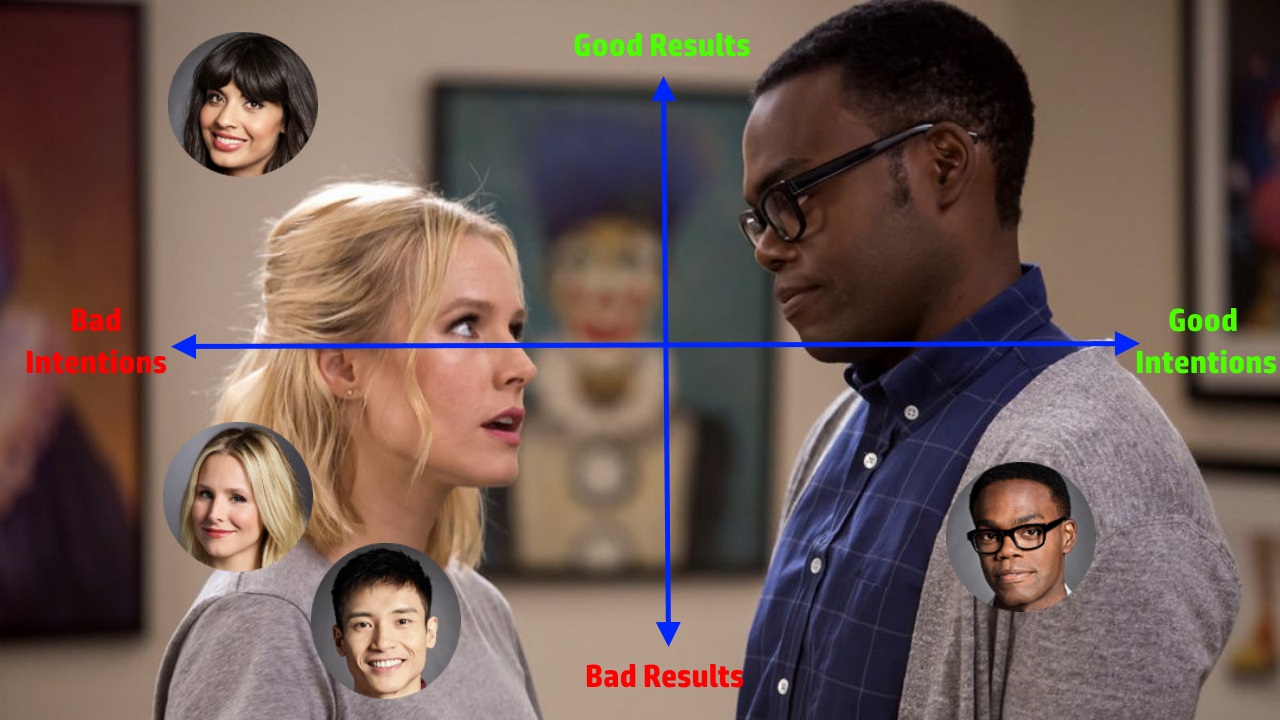 What Does it Take to Get into the Good Place?
(Spoiler alert for Season 1 of The Good Place.) Not surprisingly, our deep dive into the afterlife cosmology of The Good Place generated a ton of discussion, including references to Kant, Aristotle, and of course, Star Trek. Great job, commenters! You all belong in the Commenting Good Place! But, like, an actual Good Place, not the…never mind, I'll stop there.
Most Frequent Commenters
Remember how I said last year that this isn't a competition? This remains a not-competition. That said, here are the top commenters of 2017, based on number of comments:
DeanMoriarty: 64 comments
jmasoncooper: 44 comments
Margo: 41 comments
clayshuldt: 32 comments
An Inside Joke: 32 comments
In this not-competition, DeanMoriarty dethrones last year's champion, jmasoncooper, for a stunning victory! Sorry, I am totally serious about this not being a competition, despite my strong allusions that it is. Up is down. Left is right. War is peace.
Top Selling Digital Download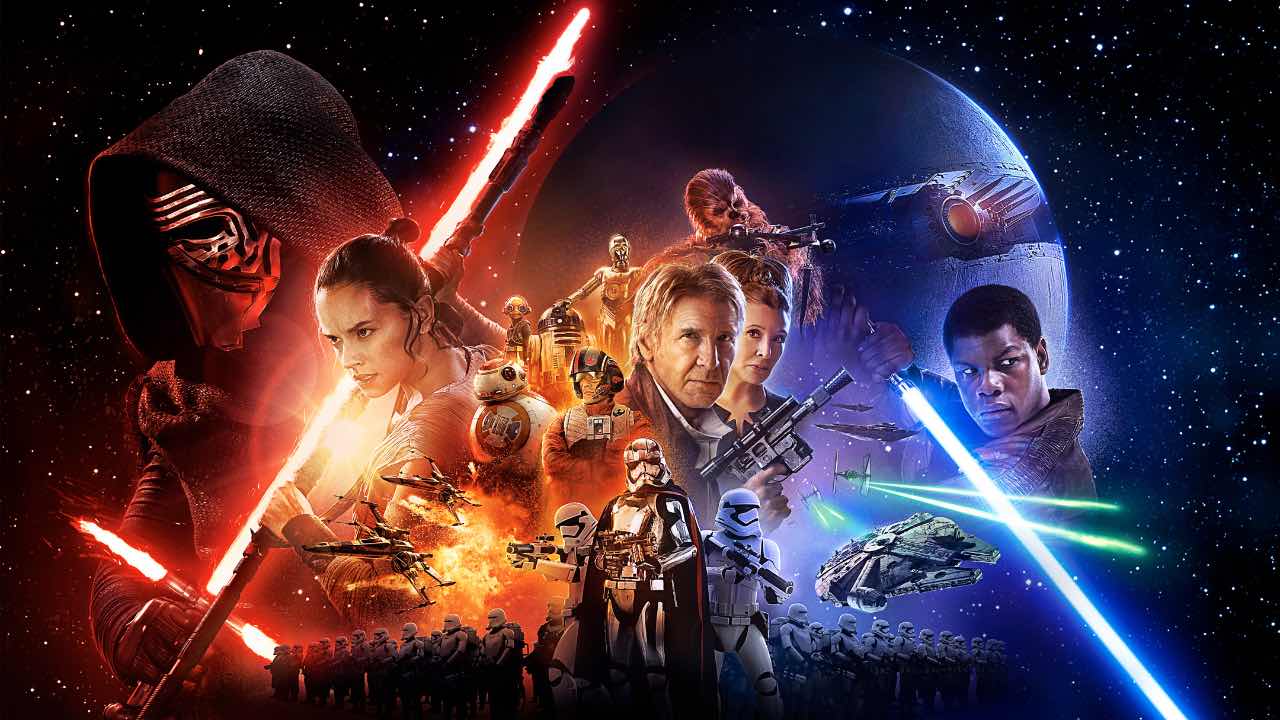 No surprise here: everyone loves Star Wars, and our Force Awakens Overview is the perfect companion for the deeply meta-textual storytelling in this first installment of the revival trilogy. Yes, it's safe to say a Last Jedi Overview is coming soon, so catch up on this one between now and then.
Top Selling Merchandise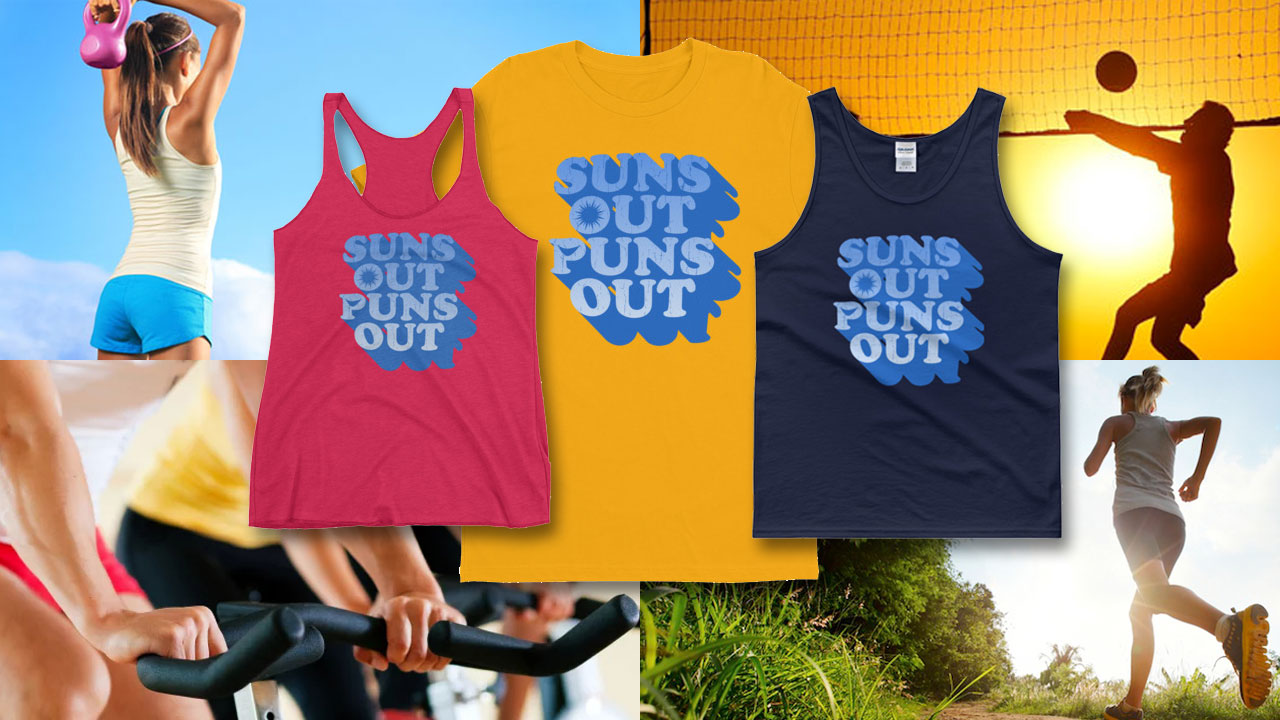 You: Smart. Fit. Funny. Your workout clothes? Not so much.
Whether you're a jogger who loves homonyms or a comedian who loves the gym, this "Sun's Out Puns Out" shirt will add just the right amount of snark to your swag.
Readers' Choice
What did you enjoy from this past year? Let us know in the comments!
Thanks again for being a part of Overthinking It in 2017. See you next year!