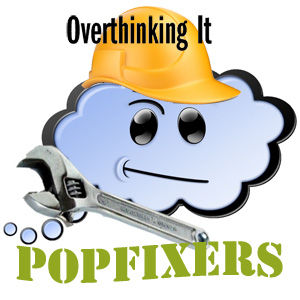 Watch Ben Adams, Matt Belinkie, and Mark Lee propose and debate their solutions to the Terminator invasion of Los Angeles in the kickoff episode of Overthinking It Popfixers, hosted by Pete Fenzel.
"Where we take real smarts and waste them on imaginary problems!"
Audio Version
Audio version available here.
Subscribe for More Popfixers!
To watch Overthinking It Popfixers live or save them for later, follow our Google+ page and subscribe to our YouTube channel.