Update: Boston meeting time has been moved up from 7:30 pm to 7:00 pm.
Update 2: The virtual meetup will take place in the Overthinking It Group chatroom on Stickam at http://www.stickam.com/group/overthinkingit. See you tonight at 4pm PT, 7PM ET, and Midnight BST.
Overthinkers, Assemble! The summer's first big blockbuster is here, and by most accounts, it's a good one: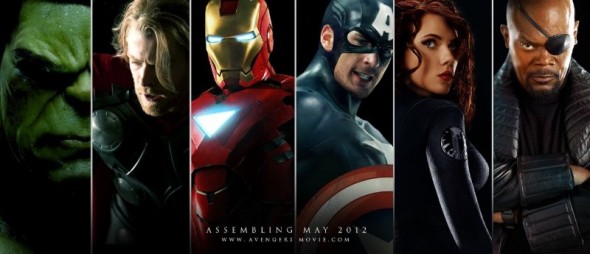 That's right. After two different Hulk actors, one mediocre Thor movie, and countless Samuel L. Jackson post-credit invitations to join a secret club, The Avengers is finally upon us. It's also rocking an above 90% score on Rotten Tomatoes at the time of this writing, which is almost unheard of for a superhero movie.
It's also a great occasion for Overthinking, which is why we're inviting you to engage with us in a variety of ways this weekend:
1) Watch the movie with us in Boston!
On Friday, May 4, at 8:10pm ET at the AMC Loews Harvard Square, we will hold our first Overthinking It Movie Night—a new kind of live event where we invite readers and podcast listeners to watch a movie with us, and then hang out afterward for a group discussion. Overthinking It has a presence in a cities around the world, but our first Movie Night will take place in Greater Boston (technically Cambridge), with Fenzel, Sheely  and TFT Podcaster Cognac, plus possible other special guests.
Get your tickets ahead of time (it will most likely sell out soon, sadly we can't provide tickets) and meet us outside the theater at 7:00 p.m. Eastern (we'll have a sign or something, I guess). Watch the OTI Twitter (@overthinkingit) and the site for details on the post-movie discussion, which is tentatively slated for the Harvard Square Clover Food Lab at 10:30 p.m. Eastern. If you can make the discussion but not the movie, feel free to stop by.
Or, hold your own Overthinking It movie night in your own town and let us know how it goes—feel free to coordinate in the comments on this thread.
2) Hangout online and talk about the movie with us!
We don't want to leave out the Overthinkers outside of Greater Boston, so we're going to inaugurate another event, one that's been discussed in the forums: A virtual discussion of Avengers with the OTI crew and Overthinkers the world over.
Whenever you see the movie this weekend, you can meet us online at 2012-05-06T23:00:00+00:00. That's Sunday, May 6, 7pm Eastern, 4pm Pacific in the US; it's Monday, May 7 12:00am British Summer Time in the UK; and it's Monday May 6 at 9am in Sydney, Australia.
Watch this space or the OTI Twitter Account for details—we've never tried to host an online gathering this big before, and would appreciate some suggestions—we're probably too big for a Google+ Hangout (though we do have an OTI Page), but most of the group video chatting services we know are…well…a little seedy. If you have a suggestion for a good means to bring us all together, please let us know in the comments. We'll pick one, update this post, and tweet about it before the online event.
Update: We have a group chat room at Sickam: http://www.stickam.com/group/overthinkingit
3) Read our previous articles on Captain America and Iron Man, and comment on them in this post!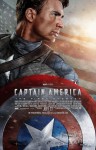 Captain America
Iron Man
4) Ignore all of our suggestions and just leave a comment below with your thoughts. Or about something else entirely! I can't imagine what that would be, but hey, this is your… Open Thread.