Here's what we know: Saito wants to engineer the breakup of Fischer's company. He is willing to hire a team of dream thieves, buy an airline, risk going insane in Limbo and bribe government officials to do this. That's a massive expenditure of money right there. But it's hard for us, the working class, to gauge just how massive. Are we talking tens of millions or hundreds of millions? And even knowing the dollar value wouldn't help us comprehend it. The difference between $400 million and $500 million is more money than the author of this post will make in fifty lifetimes; on the keyboard, it's one key over.
Now to start making some educated guesses.
Assumption 1: Paying Sticker Price
Saito has a sense for how much an inception could cost. Powerful people in Inception already know about dream extraction – both the technology and how it's done. Saito and Fischer have both had training in recognizing and resisting an extraction. So Cobb, Art and their team aren't genies offering them a pearl beyond price. They're professionals in a rarefied field. Buying an inception is like buying a yacht big enough to land a helicopter on: by the time you're rich enough to afford one, you'll know where to start looking.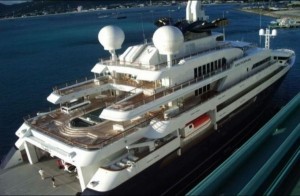 So Saito knows he's laying out at least $350,000.
(Tangent: this is one of my favorite things about Inception. It cuts down on the amount of exposition needed by presuming everyone already knows what dream extraction is. Even the team's one neophyte, Ariadne, accepts what's happening to her as soon as it happens. There's no awkward moments of, "No! This can't be real! How are you inside my head?" This is a refreshing change of pace, presuming that the protagonists are at least as smart as the audience. It's also fortunate, as Inception is a rather talky movie already)
Assumption 2: Return on Investment
While Saito does play a little loose – he's bold enough to jump into Fischer's dream with the rest of the crew – he didn't get to be the head of a business empire by making foolish choices. Saito has at least a bit of common sense. He knows how much money an extraction and its associated costs could make him if invested conventionally. So the only reason he's paying for an inception is because he thinks the potential payout is greater.
So what else could Saito spend this money on?
Saito and Fischer's companies are both energy companies. They're among the biggest players in their fields. Let's look at the return on average assets for the top 10 oil and gas companies in the world. Return on average assets is a company's income divided by the average value of its plants, vehicles, employee salaries and everything else tangible. Since an extraction team can be considered an "asset" – albeit a short-term asset, buried very carefully from the auditors – I'm lumping them in here.
The top 10 oil and gas companies in the world have an average ROAA of 5.45. This means for every $100 the average energy megacorporation invests in assets, like oil rigs and geological surveys, it can expect to make $545 in return something else entirely (see comments). That's impressive, but that's the world of petroleum conglomerates for you. If you can't guarantee massive returns, investors will go to a company that will.
So planting this inception in Fischer's brain must have an expected return of at least 5.45, if not greater. Otherwise, why bother doing something illegal?