Assumption 3: The Price of a Bribe
To secure Cobb's cooperation, Saito promises to enable Cobb's return to the United States. Since Cobb fled overseas to escape a murder rap, this will take some serious pull by Saito. But it's probably not as expensive as we think.
To get Cobb safely home, Saito will need to bribe the attorney general for whichever state Cobb lives in (New York? California?). The attorney general can then lean on the district attorney for whichever city Cobb and Mal lived in (New York City? Los Angeles?) to bury this case. This actually won't be that hard. As anyone who's watched The Wire can tell you, big cities deal with tons of murders every year. Cobb's case is at least a year old, if not older. DAs want clearance on current cases. They don't want to waste their limited time chasing down old crimes, especially if they have pressure from the top to ignore them.
There's no set price tag on how much it costs to bribe an attorney general. But we can ask ourselves: what does an attorney general want? Probably the next step up in the ladder: to be governor.
The cost of a campaign for governor varies, depending on the state in question and the size of the competition. But taking California as an example, Governor Jerry Brown has spent $23 million (as of early August) on his re-election campaign. While incumbents don't need to spend as much as challengers – they get free press just by doing their jobs – Brown has been feeling more pressure due to Meg Whitman's high-budget blitzkrieg ($100 million so far and climbing).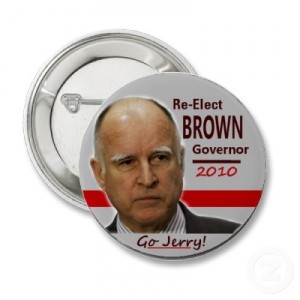 So let's assume that gives us a fair estimate of the cost of running a campaign for governor. And if running for governor is what every attorney general secretly wants, Saito will need to pay the attorney general about $20 million.
Cobb's problems don't end at the state level. By fleeing the country, he's become an international fugitive. This makes him a target of the State Department. It doesn't matter if Cobb's home state abandons the search. The FBI will be after him as well. Saito probably doesn't have much that an FBI director would want. Large infusions of cash would be hard to explain, and nobody wants an oil rig.
But it's much easier to bribe a member of Congress. The worst fallout that the FBI would have to worry about, as a result of letting Cobb's murder indictment slide, would be answering questions before a Congressional committee. "Can you explain why it is," etc. Therefore, Saito needs to reach the chairpersons of the Senate Judiciary Committee and of the House Judiciary Committee. They could exert the necessary influence on the Director of the FBI, telling him to "forget" about Cobb's extradition status.
This is tricky, because it's not as if members of Congress publish lists of what it costs to bribe them. Except when they do.
When Randy "Duke" Cunningham, former TOPGUN instructor and seven-term Congressman from California, was indicted for conspiracy to commit bribery, one of the items of evidence brought against him was a menu of bribe prices. It listed a number of potential defense contracts for Mitchell Wade (of MZM) on the left and the volume of needed bribes on the right. The minimum was a yacht, valued at $140,000 – that would secure Wade a $16 million contract. Another $50,000 in bribes on top of that would get Wade a $17 million contract; another $50K, an $18 million contract. Cunningham might never have been caught if he hadn't needed to itemize his greed.
So it costs at least $140,000 to bribe a member of Congress. This doesn't make much sense at first: why should a member of Congress go for cheaper than a state attorney general? Consider what's at stake, though. The fate of one murder investigation is a relatively small item in a senior Congressman's career. It might take up an hour of testimony on one day of hearings. It's a much bigger deal to an attorney general, however, who has nothing to do all day but prosecute murderers. It's much more important to an attorney general, so Saito will have to pay more. It's much less important to a member of Congress, so he won't have to pay as much.
Saito will pay $140,000 to each of the chairs of the Senate and House Judiciary Committees. Let's assume some smaller bribes get passed around to other committee members as well, bringing the total up to an even million. That, plus the $20 million it cost to buy off the attorney general, gives us a grand total of $21 million for the necessary bribes.
(Tangent: Saito might not be paying all these bribes in cash. Perhaps he has a secret of his own that he can use as leverage against the U.S. Attorney General or the Chair of the Senate Judiciary Committee. This makes sense, considering that Saito can apparently clear up Cobb's legal status with one groggy phone call. However, the economics at work still stand. If Saito's using one secret as leverage, or cashing in one favor, that favor must be worth at least $24 million)
Assumption 4: Buying an Airline
Cobb: For this to work, we'd have to buy off the pilots…
Arthur: And we'd have to buy off the flight attendants…
Saito: I bought the airline. It seemed neater.
This is one of the easiest bits of math to do. Several major airlines have changed hands in the last decade. So we have a good sense of what it might cost Saito to pull off this little stunt.
U.S. Airways was acquired for about $565 million in 2005. KLM and Air France merged in 2003, in a deal that valued KLM at $913 million. And the world's largest airline was formed by the Northwest / Delta merger in 2008, in which Northwest paid $2700 million.
Averaging those three out, we get $1392 million, or about $1.4 billion.
There's nothing that says that Saito had to buy out one of the largest airlines in the world. But this is an airline that does regular non-stop flights from Sydney to Los Angeles. A quick check of travel websites tells me that the airlines fitting that description have names like United, Delta, American and US Airways. So Saito's buying off the top shelf.