You wake up. You're in a dark room. A disembodied voice tells you that you must complete a series of tasks in order to achieve some status or right some wrong. Ah, okay; I know how this works. Press A to begin.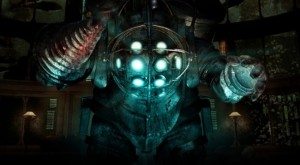 However, in the course of completing these tasks, you also uncover clues that all is not as it seems. Specifically: the disembodied voice assigning you these tasks may not have your best interests at heart. Maybe it's manipulating you. Or maybe it's trying to hurt you. Press B to continue.
But what else are you going to do? What other options do you have? This disembodied voice is your only guide on how to respond to the world. You don't have a choice. So you trundle along, leaping from point to point and overcoming foes. The game ends the same either way, right? Press Start to check your map.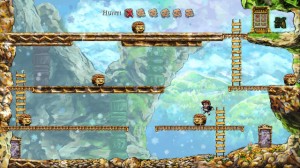 You have no choice over which goal the in-game character wants to achieve. In this, the game hearkens back to the platform jumpers and first-person shooters of earlier generations. There may be different tactics you can take, but the end state is always the same. The goal never changes.
What changes is the player.
Portal, BioShock and Braid are three examples of recent games for the XBox 360 that question the notion of what it is to play a video game. They fill the garden path of normal gameplay with conceptual bear traps. We as players are used to regarding enemies warily. But now we're told to be skeptical of the tutorial.
There's a big difference between someone who plays through Portal uncritically ("all right, cake!") and someone who plays through it skeptically ("… wait, did she just say 'you will be baked'?"). Yet both these games end the same way. The dichotomy's no longer between single-goal games (linear play, or deontological ethics) and multi-goal games (sandbox play, or teleological ethics). Now a third option has been offered: games that deliver the same obstacles each time, but change the player's experience.
As a way to sell games, this is a trick that'll only work a few times. Paranoid Shooter Mindset III: The Final Boss Is The Instruction Manual would get just as tiresome as next year's HALO clone. But hey, deontological ethics are on their way out, too. That doesn't mean Kant wasn't revolutionary.
Asking a challenging question at the right time can be enough to shift the paradigm. And that shift can be more important than getting the question answered.