Overthinkers, raising the bar like the flag at Iwo Jima
Dropping you haters for your rhyme misdemeanors
Snooping outside the studio, that's where I seen ya
Bite our style, your throat burns like you're chugging drain cleaner …
… and so on.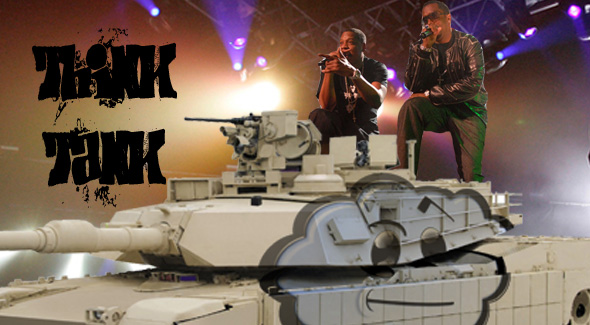 Diss tracks are a staple of hip-hop, what with its premium on credibility, freestyling, lyricism and ostentatious display. But hip-hop didn't invent the diss track. Hardly.
So we rounded up the Overthinking Posse – the Lenza, the Fenza, Ol' Dirty Perich and Stokesface Killah – to crack the deepest wax on the block. I'm talking deep in the record crate, son. I'm talking old school.
What, Overthinkers, is the Best Diss Track Prior to Hip-Hop? SOUND OFF.
And stay tuned to the end for a verdict from our Surprise Celebrity Guest Judge!
"Roll Over Beethoven" – The Lenza (Lee)
Although Chuck Berry was a fairly well established artist by the time "Roll Over Beethoven" dropped in 1956, he was making a pretty big leap in dissing two of the music world's all time greatest hustlers, Ludwig "Vee to the Izzan" Beethoven AND Pyotr ILL-yich Tchaikovsky IN THE SAME SONG.
Let's do a quick comparison to see how these three MCs stacked up against each other at the time:
| | | | |
| --- | --- | --- | --- |
| | Beethoven | Tchaikovsky | Berry |
| Number of Years in Da Game | 186 | 116 | 30 |
| Number of Tracks Dropped | 138 | 80 | 4 |
| Gaudy Oil Painting Portrait? | Yes | Yes | No |
Today, we consider Chuck Berry to be one of the all time greats, but at the time, he was a brash upstart taking aim at the heaviest of the heavy hitters and telling them to get the f— out of his way. Imagine if B.O.B., Drake, or another young rapper took aim at James Brown AND Michael Jackson in the same song. That's how serious of a diss this song is.