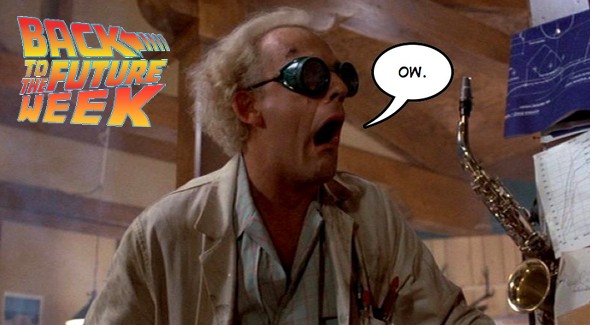 #10. Doc Brown, Back to the Future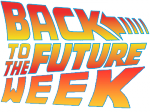 We've seen a lot of discussion this week as to whether Marty McFly's time travel was a good or a bad thing, the degree to which it was plausible, or what it might mean, and how it might work. Much seems obscured or inconsistent. There is plenty about the Flux Capacitor and its attendant DeLorean that is exotic and mysterious.
What is not exotic or mysterious is the method of its conception. Whilst changing a light bulb in the bathroom, Dr. Emmett Brown fell and struck his head upon the toilet. And then he saw it. The Flux Capacitor. Time travel.
A brilliant step forward in human progress, all made possible by what a great thing it seems to be to hit somebody on the head.
What nine other head injuries could possibly confer greater benefit to an individual or to humanity?
Head injuries are often wonderful things in the world of fiction, so there are a lot of choices. But the real top 9 are after the jump…

#9. Isaac Newton, Apocrypha
Isaac Newton is one of my favorite apple-related semifictional characters — right up there with William Tell, Will Hunting and Johnny Appleseed.
I love the story about how an apple fell on his head and he discovered gravity. That's solid folk fantasy right there.
His discovery of gravity did not lead anyone to do anything as crazy as forcing his father's rival to drive into a pile of manure or making out with his mom (though Isaac's persistent mercury poisoning and attendant real-life madness probably did something similar), but it did lead to all sorts of marvelous innovations, from vacuum tubes full of feathers and tennis balls falling at the same rate to the Atari game Gravitar — which without gravity would have only been a lame version of Asteroids, as opposed to a really really hard, lame version of Asteroids.
The next time reverse gravity forces you to crash your spaceship into an invisible landscape (if that's what the kids are calling it these days), thank the fictional apple that fell from the fictional tree onto Isaac Newton's semifictional head, birthing the theory of universal gravitation, Athena-like (no, that doesn't make the countdown, but good guess!), into the world.