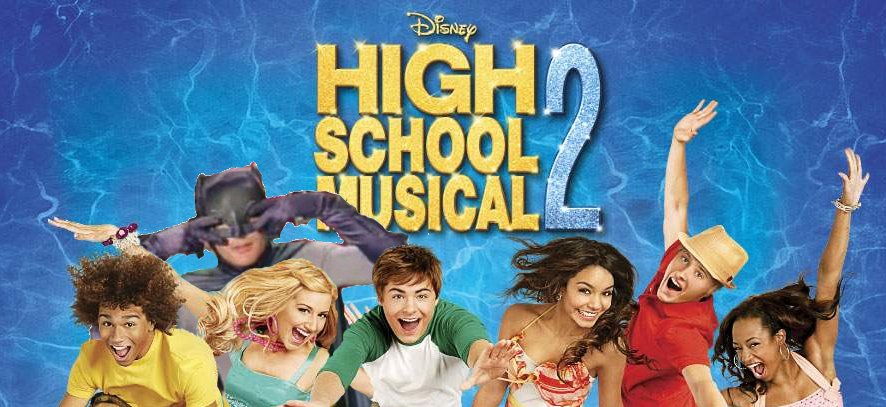 I didn't see THAT coming.
When we go to see a superhero movie, we come in with tons of generic expectations.  Some of these are specific.  Batman has a secret identity as Bruce Wayne.  Batman has a batcave and a batmobile.  Alfred is Batman's butler.  Others are general.  The superhero will have an origin story.  The superhero will fight a supervillain.  The superhero will have a secret identity to conceal.  In Barthes' terms, movies like this are stuffed to overflowing with REF.  Every time Christian Bale throws a batarang at someone, the audience gets a little *ping* in the back of their mind, where the Cultural Code whispers "This is one of the things that Batman is known to do."  If he were to draw a gun and shoot Maggie Gyllenhaal in the face, REF would still activate, only this time we'd be thinking about how this is not part of our recieved knowledge about how Batman behaves. Either response can be good or bad, depending on how it's handled, but the activation of the code is inescapable.  If you made a Batman movie where Bruce Wayne abandoned Gotham City and joined the cast of High School Musical 2, REF would keep pinging away, reminding us that this is Batman doing these things.  The importance and power of this shared body of knowledge is attested to by Umberto Eco, who writes:
There are people who deny that Jesus was the son of God, others who doubt his historical existence, others who claim he is the Way, the Truth, and the Life, and still others who believe that the Messiah is yet to come, and however we might think about such questions, we treat these opinions with respect.  But there is little respect for those who claim that Hamlet married Ophelia, or that Superman is not Clark Kent.
Finally, I can try to answer the question I posed at the beginning of this post.  Why are Nolan's Batman movies so shabbily plotted (and why doesn't it matter)? I suspect it's because Nolan understands the burden of generic expectations.  Personally, I wouldn't have cared if the plot of the Batman Begins was as tightly wound as an air traffic controller going through meth withdrawal.  All I wanted to know – and judging from the world's response to that frankly overstuffed movie, all anyone wanted to know – is how well the Nolan/Bale Bat-iverse would play with our preexisting body of Bat-knowledge.  And this is true of any superhero movie.  The key mystery is not textual, but metatextual.  We don't tune in to see how Batman will handle the badguys, we want to know how the filmmakers will handle Batman.  The Hermeneutic code and the Cultural code conflate and double back on the text; the key narrative mystery is inscribed on the narrative itself.  A snake devouring its own tail.  (I will now take a moment to pause and stroke my awesome beard.)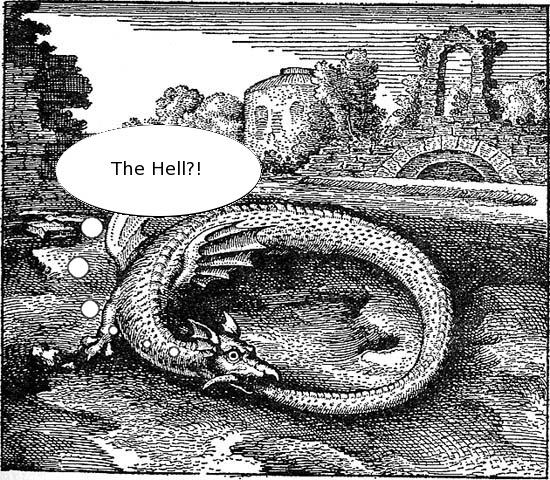 This is why there has never been a really successful superhero franchise.  Oh, there are plenty of financially successful ones… but none where the quality of the second movie really lives up to the first.  The reason is this:  once the filmmakers have shown us how they're going to treat the character, you walk into the film with the Hermeneutic code already closed.  And all that REF, so valuable in the first film, ends up just sitting there, and frankly bogging things down.  Character development – usually a major aspect of HER – is also kind of stalled:  Batman's parents were murdered in front of him, because of this, he fights crime.  The End.  Once you've got his origin story out of the way in the first movie, you've got nowhere left to go.
Therefore, the fact that The Dark Knight is not only as good as Batman Begins, but substantially better, can be firmly attributed to the film's focus on the Joker.  He's one of only a tiny handful of comic book villains who are as well known (as loaded with REF, that is) as the heroes.  No one would get excited for movie where the Hermeneutic code was focused on why Lex Luthor hates Superman (which if the comics are to be believed, has to do with male pattern baldness).  But the Joker?  That's a guy you can hang a film on. That makes him an incredible cinematic resource.