A Batman for All Seasons
You could further express a Batman-related Principle of Sufficient Reason that divides Batman into three parts:
Batman as he is visible in the Batsuit
Batman as he is Bruce Wayne
The fragment or aspect of the Will as a greater thing in the universe that is present in the act of being Batman – not as a domino striking another domino, but as electricity and a spark – something that is perceived as a root or cause, but is really just an intrinsic aspect to the thing happening.
And if we go by Schopenhauer's reasoning (which is pretty good, albeit really hard to follow), you can't really judge one part by the rules that govern the other parts. There are fundamentally different ways of thinking that have to be employed depending upon how we try to describe Batman.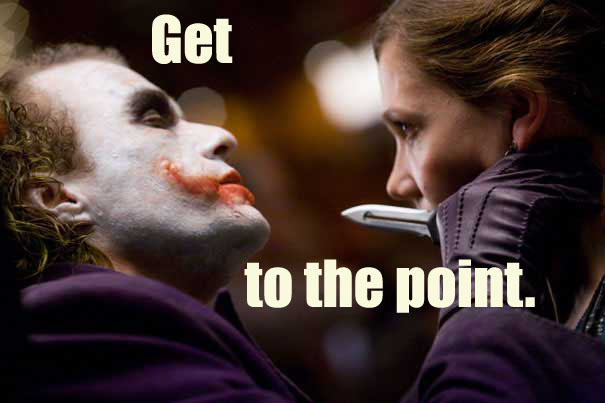 This is why, when Bruce Wayne becomes Batman and does the things he needs to do as Batman, he wears a mask. Because whatever allows him to do these things is obscured; incomprehensible. And I would posit that if we ever act like Batman, any description of what we might be up to is also going to be incomplete and somewhat mysterious, as the Will does not yield fully to comprehensible expression.
The characters in The Dark Knight basically heighten that phenomenon as they orient Schopenhauer-style notions of agency and the will to survive not towards ethics or the Good Life, but towards heroic drama. I'll get to that in a minute.
I'm not saying Batman is about Schopenhauer, but at the time of this writing, Googling Batman and Schopenhauer returned a downright staggering 91,700 hits. Batman is hits upon the same mysterious qualities of the Will that Schopenhauer discussed, Batman's characteristics express other similarities to Schopenhauer's work by extension, and Batman and Schopenhauer give us clues for understanding one another.
Right. The Point. Here goes.