Peter Fenzel, Mark Lee, and Matthew Wrather gather the kaleidoscopic shards of Okja, the latest effort from acclaimed Korean director Bong Joon-ho, and try to figure out what the film has to say about, well, anything.
Subscribe: iTunes Other Apps
Suns Out Puns Out Limited Edition 2017 T-Shirts and Tanks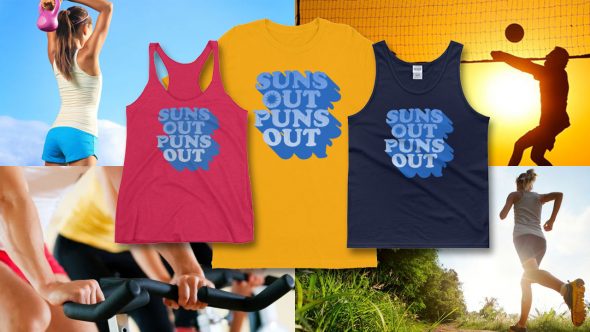 You: Smart, funny. Your gym clothes: not so much. If you like the dad jokes but not the dad bod, add a little snark to your swag with the limited edition 2017 Suns Out Puns Out t-shirt.
Further Reading