One of our missions here at OTI is to make you see your favorite stories in a whole new way. That's why we're so excited about the Origin Story Venn Diagram, which breaks down superhero stories into their most basic building blocks. We like it so much we made a video about it.
One of the cool things about a chart like this is it shows you surprising connections between characters. At the end of the video we do a little superhero math, adding up tropes to show how all roads lead to Batman. Here are some extra credit problems.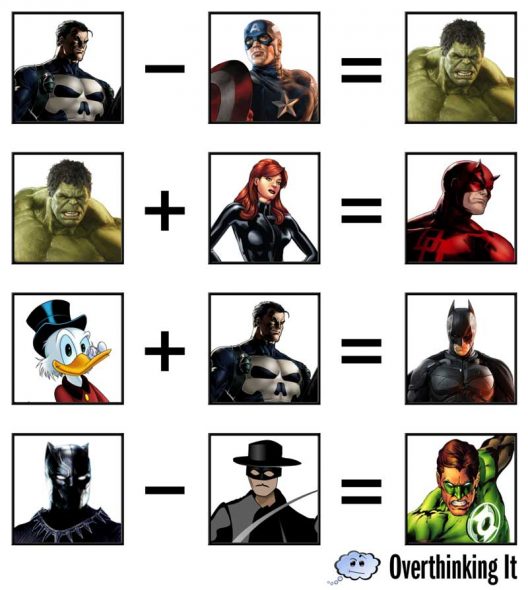 Let us know where your favorite heroes or villains fit on the chart and what kind of equations you can build with them!