At Overthinking it, we've learned everything that we know about love from movies based on Nicholas Sparks novels. We know that real love is about making grand gestures and life-altering sacrifices, whether it is reading the story of your relationship to your wife with dementia from her journal, selling your dead father's priceless coin collection to pay for your ex-girlfriend's husband's cancer treatment, or seducing the hot widower next door with the help of his dead wife's ghost.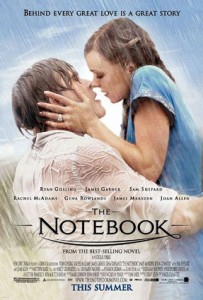 Because we love all of you—the loyal fans of Overthinking It—we have decided to make our own grand gesture, which we're calling The Nicholas Sparks Challenge. For every person who signs up for an Overthinking It membership from midnight to 11:59 PM on Monday, February 1, we will watch that number of Nicholas Sparks movies (there are 11 feature films, plus one made-for-TV movie).
We'll then discuss the movies that we watched on a special podcast episode for release on Monday, February 8, in plenty of time for Valentine's Day.  The Nicholas Sparks Challenge podcast will not be available in the regular Overthinking It podcast feed, but will be a free download from the digital library for members who have subscribed at the "Well Actually…" or "The Full Harvey" levels.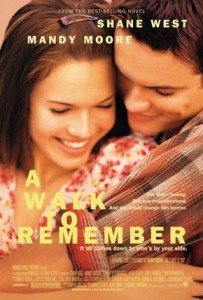 Because we love you, we know exactly what you're thinking: "There are only 12 Nicholas Sparks movies.  If there are more than 12 memberships purchased, what can Overthinking It do to prove their unwavering commitment to me, their loyal fan?" (And if you aren't thinking that, thank you for never doubting for a moment how much we love you and trusting that we would do anything for you.)
If more than 12 of you purchase memberships during the Nicholas Sparks Challenge, we will add another 10 minutes to the Sparks podcast for each additional membership purchased. So, if 30 of you purchase memberships during the Challenge period, we'll spend a total of four hours talking about all 12 Nicholas Sparks movies, including The Notebook, A Walk to Remember, Message in a Bottle, and The Choice (which opens on February 5). Sure, people will tell us we're crazy, and we may very well be crazy by the time we're finished. But just as Gosling loved McAdams, we love all of you, and this is just one of the ways that we're going to show our devotion.
Update: Nicholas Sparks Challenge Results
Love is a two-way street, and the Overthinking It community has held up its side of the bargain. You guys rose to your half of the Nicholas Sparks Challenge in grand fashion, purchasing a total of TEN memberships during the Challenge period on February 1st (with the last purchase coming in at the VERY last minute).  As a result, we'll be watching and discussing the ten feature films based on Sparks novels that are currently released. We're planning on skipping the Lifetime movie Deliverance Creek and the newest entry The Choice, which opens in theaters this Friday.  For those keeping track at home, here is what we'll be watching and discussing:
Message in a Bottle
A Walk to Remember
The Notebook
Nights in Rodanthe
Dear John
The Last Song
The Lucky One
Safe Haven
The Best of Me
The Longest Ride
Indeed, this may be the Longest Ride that we will have gone on in the eight years of Overthinking It. We're each going to grab a box of tissues and a Notebook, and we'll see all of you on the other side.