Peter Fenzel, Mark Lee, and Matthew Wrather are joined by Josh Thomas of the TV Show Please Like Me to talk about producing a non-American TV show for an american audience.
→ Download the Overthinking It Podcast (MP3)
Our Guest: Josh Thomas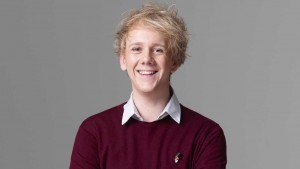 Josh Thomas is an Australian comedian, writer, actor, and creator of the show Please Like Me which airs in the US on the Pivot cable network.
Subscribe to the Overthinking It Podcast
Want new episodes of the Overthinking It Podcast to download automatically?
Subscribe in iTunes
Subscribe with RSS
Tell us what you think!
Email us
(203) 285-6401 call/text
Your Panel
The Overthinking It Gift Guide
Get fantastic gift ideas and support Overthinking It when you buy items from the 2015 Overthinking It Gift Guide.
The Overview: Star Wars Episodes IV, V, and VI
Watch the original trilogy with your smart, funny Internet friends from Overthinking It. Download the whole set now.
Further Reading