Watch Overthinking It stalwarts Ben Adams and Matt Wrather pitch their fixes for a high school teacher confronting students who thirst for human blood!! And who also attempt to date non-vampire high school students!!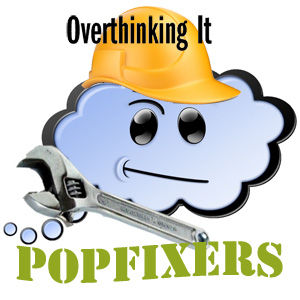 This week they match teen vampire fixes with special guest Chris Duffy, real-life certified teacher and host of the always hilarious and informative You're the Expert podcast.
It's the second episode of Overthinking It Popfixers, hosted by Pete Fenzel!
Subscribe for More Popfixers!
To watch Overthinking It Popfixers live or save them for later, follow our Google+ page and subscribe to our YouTube channel.