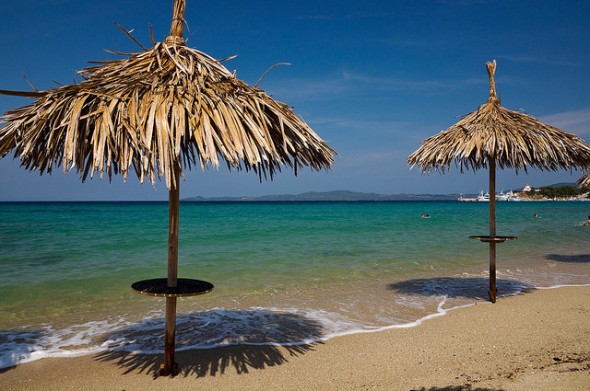 In case you haven't noticed, we've gone kind of quiet on Overthinking It this week. We're taking a summer break—a week off of our regular daily publishing to relax, recharge, and re-[TK].
See? I can't even finish a sentence. It's the heat and the gorgeous weather here at the edge of America. (Click through to Satellite View. You'll probably see me.)
Don't worry—we're using the time wisely. Belinkie is planning a birthday party for a family member. Lee is working on a charity single for Fenzel-Aid 2010. Perich is busting myths. I'm contemplating my return to regular writing on the site. Fenzel is 30,000 words into his post comparing Teletubbies to certain aspects of Marxian theory.
We would never do something so cynical as to Google "summer" or dust off our posts on summer movies to assemble a clip show for the week. Belinkie's epic Summer Movie Mashups from 2007 and 2008 are fantastic, to be sure, but merely linking to them would be, to quote the man himself, just lazy writing. (Not to mention it would look desperate for pageviews.)
No. I'm sure an audience as brilliant, good-looking, and immune to pandering as ours can find ways to amuse themselves. Consider this a summer open thread: What are you doing on your summer vacation?
See you on Monday.
Photo: Horia Varlan