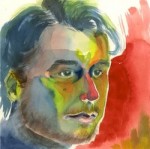 André: For me, it's not really the things that Nomi does that make the movie anti-feminist. It's the way the world of Showgirls reacts to Nomi that bothers me. This sort of epic narrative relies on a subconscious awareness of an inherent morality for the large plot arcs to make sense. Nomi is a tragic hero struggling against an inevitable truth that asserts itself in all the events of the film, and that truth is what's misogynist.
We ask, "what does Nomi want?" The answer is "to dance." We ask, "what does Nomi fear?" The answer is "becoming a whore." Throughout the film, she is reminded that being a whore is both the worst possible outcome, and inescapable. For sex workers, for dancers and for women, that's a little insulting. The men in the film aren't presented with this problem, except for the choreographer played by Glenn Plummer. Who's black.
There are two classes here: those who can make the life they want, free of the fear/hope dialectic (white men); and those who must be whores to the first group or face destruction. Rather than taking issue with this system of power, the film says, "that's the way it is, and ain't it a shame?"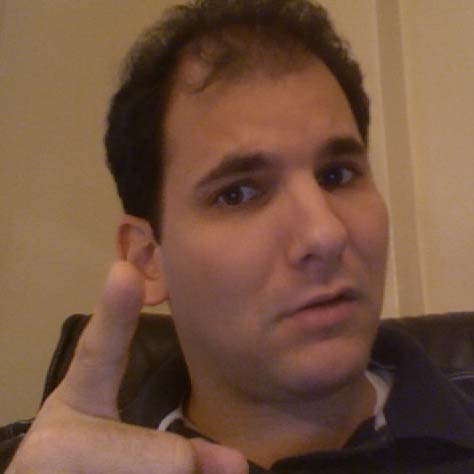 Matt: I agree with you that the movie portrays a world in which women are inescapably pulled into the spiraling maw of whoredom. But does this make the movie sexist? Or does it make the movie an accurate depiction of Las Vegas? Don't you think it's true that in American culture, and show business especially, white men have all the power, and women are only valuable for their sexiness? It's not sexist to acknowledge that. In fact, it would be sexist not to acknowledge that.
So it seems that to make the case that Showgirls is misogynistic, you first have to show that it's misrepresenting the culture of Vegas. I don't know much about the town myself, but it doesn't seem like a place where the fine arts are prized. There's an interesting moment late in the movie where Nomi, now on the cusp of stardom, goes to see the choreographer you mentioned perform a work of dance art. Earlier, he told her he used to be part of the Alvin Ailey dance company. This is a bit of an obscure reference, but Alvin Ailey is based in New York, known for its modern and athletic choreography. This man is clearly talented, and in New York he'd probably find an appreciative audience. But in Vegas, he is literally booed off the stage mid-performance. One person shouts, "Bring on the real dancers!" By which he means, strippers. So Showgirls set up a choice: dance for art's sake and be poor and unappreciated, or dance sexy and be queen of Vegas. To Nomi's credit, she eventually makes the right decision: she leaves town entirely.
I think we can accept that Robocop and Starship Troopers are clever critiques of the American fascination with violence. Isn't Showgirls basically a critique of the American obsession with sex? Do you think the movie gets Vegas wrong somehow? Or do you think it doesn't wag a disapproving finger forcefully enough?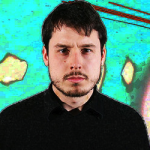 André: The form of the movie is propaganda. Showgirls, like all epics, uses form to make the audience believe that the ideology that spawned the work is correct. The film presents a perspective, not an objective document. Just because satire is effective or well-made doesn't mean it's acceptable. What's wrong with Showgirls is the same thing that's wrong with Triumph of the Will or Birth of a Nation. The basic premise is offensive. Whoring is not bad. It is a life choice. It does not make you a "fallen woman," whatever the hell that is.
Apart from the feminist critique, I also dislike the way the film deals with lesbianism. For me, the film's problematic relationship with lesbian desire is illustrated in Nomi's fingernails. Nomi and Cristal have this weird flirty animosity throughout the film, culminating in that bizarre kiss in the hospital bed at the end. Their back-and-forth between sexual attraction and cruel violence is twisted by the repeated reference to Nomi's intricate, razor-sharp fingernails. While the film seems to want to use the "you can do my fingernails" line as a repeated subtextual reference to their mutual attraction, it reveals how completely ridiculous this supposed subtext is. Those fingernails would make sex impossible.
The fingernails issue is a cliché in critiques of uninformed representations of lesbianism in film. The incapacity of existing cinema language to express the notion of lesbian subjecthood or lesbian desire is often shorthanded as "lesbian invisibility." Instead of a relatable, realistic lesbian narrative, cinema traditionally presented us with either cautionary stereotypes, or "fake lesbians" who perform lesbian desire (unconvincingly) to titillate the male viewer. Seeing Nomi and Cristal "flirting," intertwining their fingers with their ridiculously long and dangerous fingernails, is to me as troubling as seeing a performer in blackface.