THIS IS THE ORIGINAL INTRODUCTION TO THIS POST, WHICH WENT ON A STRANGE JOURNEY . . . A JOURNEY INTO THE WEST . . . A QUEST FOR A WISH . . . and how that wish went unfulfilled. Why did this introduction not result in a successful post on first attempt? Read on . . .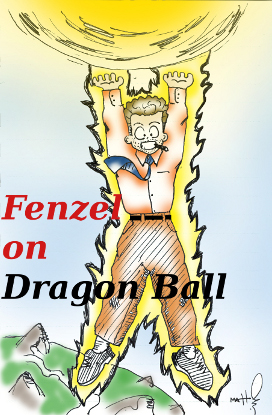 Dozens of you have asked me whether I've seen this movie and what I have to say about it. Well, I just watched it on DVD, and it made me a little sick to my stomach. So, read this article. You owe me.
To say my expectations were low going into Dragonball: Abomination (sorry, Dragonball: Evolution) would be an understatement. Even using that cliché to describe it understates the degree of understatement. This is a movie that deeply disappointed me even before it was even released – originally, it was to be a big-budget, live-action Dragonball movie starring Chow Yun Fat and produced by Stephen Chow that was released on my birthday.
It became clear early on that all was not right with this production. The leaked production stills were way off the mark in any sort of reasonable stylistic approach to the material, people were complaining that Goku was a white high school student, as opposed to the child Monkey King of ancient China. It began to come out that it was being directed by the Final Destination Guy, that the studio executives were doing their usual thing and forcing awful failures of artistic decisions on the production out of their own vanity and pigheadedness, and that producer and legend in his own time Stephen Chow had been effectively cut out of the loop. The release was delayed almost a year, presumably for Pluto-Nash-related reasons.
When it came out, the marketing was disastrous. It lost its "built-in audience" almost immediately, and it never found another one. There's almost universal belief that this movie is awful, but even hardcore Dragonball fans have pretty much refused to see it.
Until now.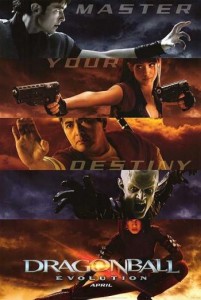 What I expected was an irredeemable accident starring the guy from War of the Worlds made by a bunch of people who stole the costumes and props from the people making the Dragonball movie and decided to shoot a random-ass CGI movie about bullshit.
What I got, well, it was certainly a failure. A huge failure. It deserved to bomb with every megaton in its payload. But it wasn't an accident. It was something quite a bit worse. It screwed everything up on purpose.
Now, the fanboy in me could bitch and moan about it all day — there's plenty for any fanboy to bitch and moan about. But let's put that aside for a moment, and ask the real questions — find the real reason why this movie is the way it is, and why it failed in what it attempted to do.
This will be readable for non-Dragon Ball fans and probably include some good lessons. Because with a failure this big, there are plenty of lessons.
Power up, it's time to Read More . . .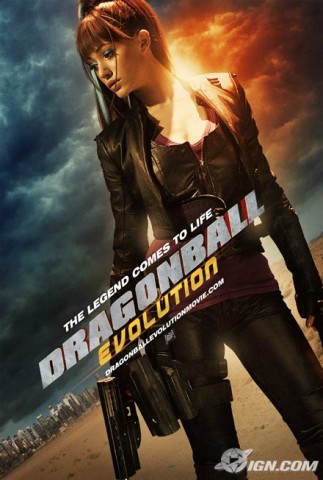 Okay, what followed was an intense, detailed autopsy of the movie — pointing out what the producers intended in making it, providing a rudimentary overview of the Syd Field three-act paradigm, and talking about how overcoming the obstacles to creating the live action Dragon Ball movie — getting past the roadblocks that make Dragon Ball hard to make into a Hollywood film, its complexity, its comedic elements, its character design, the length and structure of its story — became the sole goal of the project.
The movie gets to the point where they cut away so much of what made the piece work, that what was left was a series of non-resonant symbols that seemed uncomfortably out of context — all attached to crappy teen romance fresh out of the CW.
And who the eff watches Dragon Ball for the romance? There is zero romance in Dragonb Ball. Okay, one time, Krillin has that crush on a robot, but only once. The rest of it people are either making sex jokes or they are married, either because of a joke gone wrong or because they're lonely and happen to be hanging out. No romance at all. Just everyday life, loving the one you're with, settling down and having kids, and getting in titanic kung-fu battles to determine the fate of the planet and the universe.
AHEM
Okay, that's better. Anyway, this post was about form and function in storytelling, how they are related by more than just taste and coincidence, and how when a piece is really well integrated, you can't just pull things out of it and expect its other virtues to continue to persist. And also, you shouldn't always assume that the thing that makes a narrative successful is its details — its setting, its costumes, its character's names. Really good stories do something more, which you can't so easily extract.
It's sort of like how Superman is a really crappy comic book character most of the time. He's way overpowered, and to make stories interesting that involve anyone else (like the Justice League cartoon), you have to somehow weaken him or take him out of the story.
Except, you know, some of the best comic books ever made have Superman in them or Superman comparisons (like The Dark Knight Returns). There's something about Superman that can play a role in really great stories — and something about him that is just totally awful in others. Goku and friends pretty much work like that, which is why the original Dragon Ball series, nearly all 18 years of it, are awesome, and why pretty much every attempt to retell it in a spinoff or a movie has sucked Dragon Balls by comparison.
Well, then, you know what happened?
My computer glitched erased all of it. A huge post. Something I could probably never write again. It made me pretty angry. How angry, Vegeta?
http://www.youtube.com/watch?v=kQ5s1YBpvx4
Actually, angrier than that. How angry, Captain Ginyu?
http://www.youtube.com/watch?v=Qg5n0-M8lKs
Actually, angrier than that. How angry, Cell?
http://www.youtube.com/watch?v=OyT4ADefTVQ
Yeah, pretty frickin' angry.
So, here's what I'm going to do. . .