Leave 'em alone, by Lee
Leave 'em alone. Walk away from the campy TV show that seems to have limitless nostalgic appeal. Avoid the temptation to "give a modern take on a classic coming of age tale" or "introduce beloved characters to a whole new generation of fans."
Consider this: in any given year, dozens of movies and TV shows based on original stories, characters, etc. are released. Some are great, some are good, most are mediocre, and some are bad. The mediocre and the bad do little harm; they fade away and are quickly forgotten. The good and the great go on to become part of the rich fabric of popular culture.
Now consider this: in any given year, a small handful of well-loved movies and TVs from the past are remade, rebooted, given sequels, or otherwise brought back after a long hiatus. Just like movies based on original content, some are great, some are good, some are mediocre, and some are bad. BUT remember what I said about the mediocre and bad doing little harm in the case of original works? Not so when it comes to nostalgia revivals. Bad and mediocre originals typically never rise above the obscurity they deserve. But revivals are magnets for attention, and mediocre/bad revivals spread their pain far and wide. Plus, fans of a ruined franchise now have resentment and anger at the failed remake instead of pure, innocent naive enjoyment of the original works. Taken as a whole, then, the body of nostalgia revivals constitutes a net loss for fans of popular entertainment.
I know you're thinking of counterexamples to nail me in the comments, but ask yourself: would you rather live in a world with an Escape from New York remake, or a world WITHOUT the Karate Kid remake?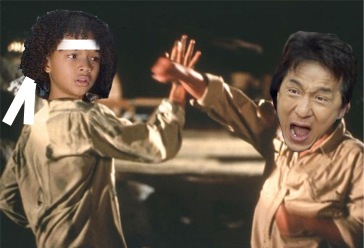 'Nuff said. Leave 'em alone.
Loading ...