The First Annual Overthinking It Linda Hamilton Memorial Screenwriting Contest is going great, but I didn't give you guys a lot of time. The deadline is now officially extended to October 31.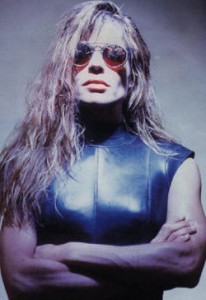 This means:
If you sent us a submission you'd like to revise, feel free! You'll be judged on your last submission before the deadline.
If you haven't submitted yet, GET ON IT. Yes, people are submitting to this contest (and thanks to the folks who sent us stuff so far!), yes it is real, and yes we will actually make at least part of the winning entry.
A quick reminder on the rules:
RULES/HOW YOU DO IT:
1. Write an action movie. It doesn't have to be long, it doesn't have to be in any specific format, but it needs dialogue, and it needs action . . .
2. .  . . and it needs characters! Specifically, female characters. The LEAD must be a WOMAN. The MAJORITY of the characters must be WOMEN.
3. Specifically, the parts need to be GOOD PARTS. I want to see interesting, compelling characters with some depth who get to say and/or do interesting things.
4. Your movie should NOT be about MEN or about SEX. Your women can be sexy, but they cannot be EXPLOITATIVE.
5. Your movie must pass the Bechdel test — two women must talk about something other than a man.
6. Making your women LESBIANS just so they can MAKE OUT is CHEATING! Lesbians in general aren't against the rules, but entries will be judged within the spirit of the contest, so keep that in mind.
7. Email it to [email protected].
For complete rules and more info, check the original post.
And get going! Don't just talk about sexism in movies. DO SOMETHING ABOUT IT!