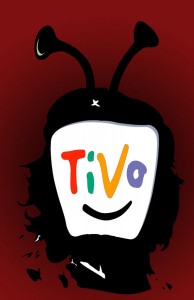 Merlin Mann is one of my favorite bloggers. He has lots of sites. I like him because he has finely honed bullshit meter and zero tolerance for over-hyped garbage like the internet. Or "productivity."
Anyway. Merlin recently wrote an article recently about The Wire, which (he agrees) is probably the greatest work of televised vision which the mind of man has yet produced. He is using the show as a visual aid in a series of connected points about doing creative work, none of which are really relevant here.
But along the way he notes a kind of fractal organization in the show's plot, where micro and macro story arcs combine to produce a level of complexity that rivals a 19th century Russian novel. (One way to understand the show's unmatched accomplishment is to think of it as novelistic — let's say Dickensian — as opposed to a show like The Sopranos, which, with its focus around a complex and compelling character at the center of all the action, is Shakespearean.)
I'd like to consider The Wire as paradigmatic of the current crop of leading television shows (yes, in fact I don't just watch crap), and offer a thought or two about the circumstances that have allowed for their ascendancy.
It seems odd to identify such intricate plotting in a show renowned for its verisimilitude, for its dead-on sense of how people actually talk and interact (and not just one kind of people either: police detetectives, drug dealers, politicians, newspaperpersons, dockworkers…all of different ethnicities, backgrounds, and levels of education). But he's is exactly right.
At the level of dialogue, the show shows us how people actually talk, how they actually behave and interact. but at the level of plot, it is carefully patterned, with tightly integrated themes, parallel plot and action, unexpected but illuminating foils, and the sense of surprise giving way to inevitability that Aristotle identified as the hallmark of great tragedy.
It is also almost entirely opaque to a viewer who doesn't give over to it totally (and rent all five seasons of DVDs to watch from the beginning). This is a quality that Merlin much praises:
The Wire pays back the attention you invest in it like few pieces of art created in my lifetime… [B]ecause the story rarely stops to explain what's happening…it demands that you bring the same care and thought to watching the show that its creators brought to making it.
I will pass over how gratified I feel that he is reinforcing my own prejudices — I mean, I got some friends together and started a blog to go on for pages and pages — 3500 words is our record — explaining our pet obsessions and theories about pop culture. Very little digg bait. Very few list posts. One, in fact. And it was so painstakingly researched that it hardly counts.
Instead, I will move onto the central question I sat down to answer: TV is a great deal more complex than it used to be. How has this happened?
David Simon, the creator of The Wire, has pointed out that most American television — he was talking about cop shows, but the point is generalizable — exists to comfort the comfortable and mock the afflicted. Another way of putting it is that the show is there to make you feel good about sitting on the couch between one commercial break and another. There's a moral argument to be made about the social problems with this, but for the momment suffice it to say: TV is an anasthetic. Or was.
People used to come to television — I men commercial, broadcast, television — after a long, wearying day in the salt mines or on the docks or whatever. And it had to be written to give people pleasure no matter where they enetered, and as they flitted in and out of the room making dinner and evading creditors and what not.
Merlin knocks Law and Order elsewhere in his article (full discloure: I love that show; I love the iron-clad formula and I think its refusal to indulge in the sort of sappy fourth-act origin stories that are TV's stock in trade — "You know, when I was younger I saw an innocent man go to prison. That's when I knew I wanted to be a lawyer." — shows admirable taste and restraint, under the circumstances) but try an experiment sometime. Come in 15 or 25 or 45 minutes into a law and order. Within five shots of coming back from commercial, you'll know exactly what's going on. It will have been explained again.
So in order for the kind of television to have changed — from a cop show like Law and Order to a cop show like The Wire — something about the circumstances surrounding television must have changed.
Indeed it did. TiVo. DVDs. iTunes. Torrents. If you are the sort of person who reads blogs, your interaction with TV may well go something like this: You watch only the shows you want to watch; you watch them on your schedule; you watch them without commercials; and you pause them when you get up to use the facilities.
This both a technological and a social change — a change in the means of distribution and exhibition, and also a change in our relation to the products so distributed and exhibited.
The social change is what keeps entertainment executives up nights. They know we are calling the shots now, and we will never sit through another shitty commercial again.
The technological change is what makes shows like The Wire possible. TV can demand sustained attention because it now comes technologically packaged with tools that make sustaining your attention easy. Or at least possible.
"It's not TV. It's HBO." That was HBO's tagline before they ever dreamed of producing original shows. But it was prescient to a degree its framers could not have envisioned. Television has morphed into… something else. The form it will take is not exactly clear, because it's not done morphing. But if it sets the stage for new geniuses of the medium like David Simon and Ed Burns, it's hard to see a downside.
P.S. Belinkie won't watch the Wire. You can email him at belinkie AT overthinkingit DOT com to tell him why he should.