So a while back, I complained about the relative lack of violence in the latest Indiana Jones film. Indy doesn't shoot a single person. I blamed this on Lucus – the only person in the galaxy who believes that Star Wars is a better film when Greedo shoots first.
Anyway, I've edited together a little protest. Here's Raiders of the Lost Ark, getting the Lucas "Special" Edition treatment:
By the way, a couple months ago, there was a very strange photo floating around the internet.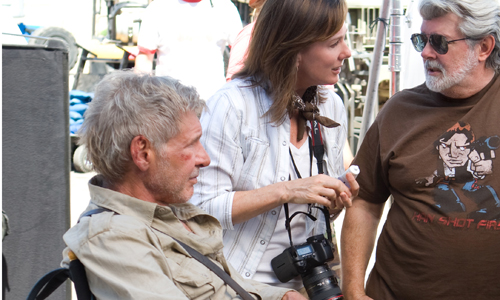 That's George Lucas, on the set of Crystal Skull, wearing a "Han Shot First" t-shirt. This is basically the same as George Bush wearing a "No Blood For Oil" t-shirt. Does not compute.