Peter Fenzel, Mark Lee, and Matthew Wrather overthink Spider-Man: Homecoming, analyzing the reboot of the friendly neighborhood web-slinger in terms of its spacial relationships (rise above!), its geographical and class dynamics, its coming of age story and moral universe.
Subscribe: iTunes Other Apps
Suns Out Puns Out Limited Edition 2017 T-Shirts and Tanks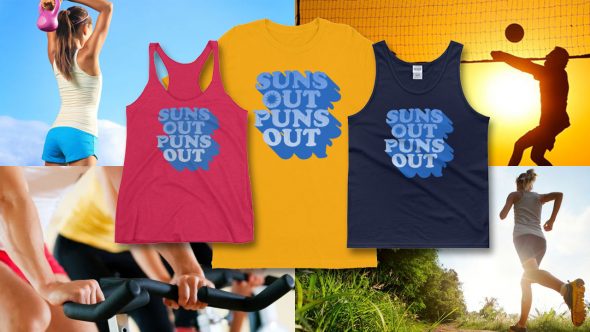 You: Smart, funny. Your gym clothes: not so much. If you like the dad jokes but not the dad bod, add a little snark to your swag with the limited edition 2017 Suns Out Puns Out t-shirt.