Rachel D, Peter Fenzel, Mark Lee, Ryan Sheely, and Matt Wrather gather to overthink Wonder Woman's feminism, its humor, the comic team of Gal Gadot and Chris Pine, the philosophical message of Ares, and the difference between DC and Marvel superheroes.
Spoiler alert for all of the new Wonder Woman, and for Thucydides' The Peloponnesian War.
Subscribe: iTunes Other Apps
Suns Out Puns Out Limited Edition 2017 T-Shirts and Tanks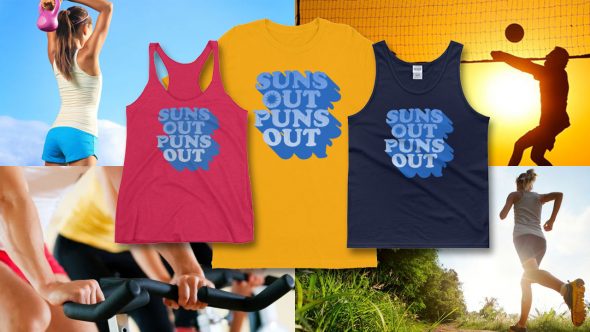 You: Smart, funny. Your gym clothes: not so much. If you like the dad jokes but not the dad bod, add a little snark to your swag with the limited edition 2017 Suns Out Puns Out t-shirt.
Further Reading