Rachel D, Birthday Boy Peter Fenzel, Ryan Sheely, and Matthew Wrather are joined by guest Sam Reich to overthink Srangter Things, discussing the show's nature as a period piece, its unexpected non-relation to Lost and Twin Peaks, its surprising gay subtext, and what we expect in season 2.
→ Download the Overthinking It Podcast (MP3)
Subscribe in iTunes
Subscribe with RSS
Tell us what you think!
Email us
(203) 285-6401 call/text
Our Guest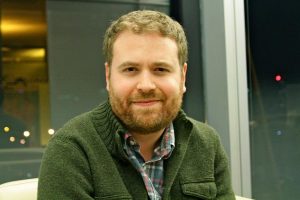 Sam Reich heads up College Humor Video and is the executive producer of Adam Ruins Everything on TruTV.
Your Panel