Happy Canada Day everyone! We are two weeks away from the 2016 reboot of Ghostbusters, with a trailer that made the hot takes flow like ectoplasmic slime, but we can all agree on one thing: on July 1, 1867, the Constitution Act united the North American British provinces into the country of Canada.
What better way to celebrate than by enjoying one of Canada's greatest cultural achievements: Ghostbusters. Sure, the movie was produced by an American studio and shot in New York. But Dan Ackroyd was born in Ottawa, Harold Ramis was the original head writer for the legendary Canadian sketch show SCTV, and Ivan Reitman was raised in Toronto. These guys created a playbook for modern comedy that in many ways we're still living with.
In honor of Canada Day, and in anticipation of Wiig, McCarthy, Jones, and McKinnon joining the ranks of Ghostbusters, we've got a brand new virtual box set of The Overview.
You remember The Overview, right? It's our series of commentaries on movies we love. Download the tracks and play them along with your own copies of the movies, and it's like you're watching them with your Internet friends from Overthinking it, enjoying our unique blend of commentary, humor, and geeking out.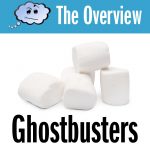 Start with Ghostbusters (1984), which just gets more fascinating with age. We consider the film's "thematic mullet" (serious themes up front, crazy ghosts in the rear!), and whether the 1980s represented "peak slime" in filmmaking.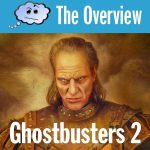 Then move on to the overview for Ghostbusters 2 (1989), which features special guest Bear McCreary, Emmy waard-winning composer for TV, film, and video games, who posits that, at least sonically, Ghostbusters 2 represents the inflection point between the 1980s and the 1990s.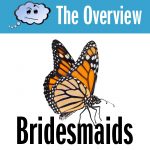 And while you're getting ready to see a new generation of comedians cross the streams, check out the reboot's co-writer and director Paul Feig's 2011 hit Bridesmaids. It featured two of the new Ghostbusters, Melissa McCarthy and Kristen Wiig, and even the same cinematographer. Basically, Bridesmaids is like Ghostbusters with pink dresses instead of jumpsuits. Given the earlier film's 90% on Rotten Tomatoes, that's an encouraging sign.
Buy all three of these together and save over 10%—just use the discount code SLIMER at checkout. And happy Canada Day to our funny neighbors from the north.