To celebrate the release of their new album, Four, Overthinking It asked One Direction fans to share their thoughts this week on the group they love so much.
We are glad to publish this basic primer on the boys, from guest writer Hannah Foell.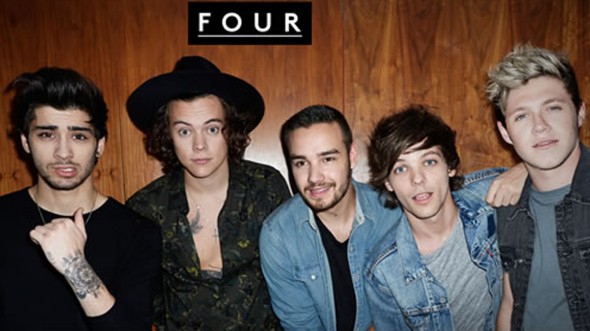 One Direction, they're simultaneously everywhere (my boyfriend has spent the last two months unsuccessfully trying to buy Oreos without their face on the package), and yet you still don't really know anything about them. Perhaps you missed their arena tour, or their stadium tour (these are different things!), or their slightly panicked SNL performance. Maybe you've just been curled up under Dwayne Johnson for four years. Whatever it is that's brought you here, you've made the right choice and decided to answer the question of our age: What Is The Deal With One Direction?
In the beginning, they were made. Forged on the U.K. X Factor in 2010, they were booted as individual contestants only to have Simon Cowell form them into a teen boy Voltron. Despite finishing third in the competition, "1D" broke worldwide with their first single, "What Makes You Beautiful."
Problematic fetishization of low self esteem aside, "WMYB" is a peppy little song with just enough guitar to make it feel fresh, especially in America, where boy bands have historically been more R&B influenced than guitar-driven.
Flash forward to now, and those five third-place British boys have gone on three world tours and released four albums, three fragrances, one 3D movie and countless duvets with their faces on them. Their fourth album, Four, was released this week—or last week, depending how fast and loose you play with the FCC and ethical consumption of art.
With Four, the band began a full court press on a more adult demographic, you might find yourself accidentally hearing it and thinking, "Hey. This isn't SO bad." And when that happens, you'll want to be prepared for the most important part of loving a boy-band—picking your favorite member.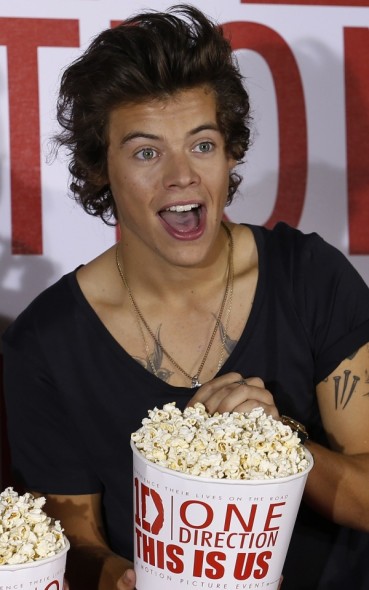 Harry Styles, The Man Behind The Taylor Swift Songs
Let's start with Harry Styles. Everyone knows Harry Styles. Even my dad knows Harry Styles and he's still two seasons behind on The Good Wife. Harry is a great starter member; he's gorgeous, affable and often sleeps with people whose names you also know. Well known for his puff of curly hair, he's that rare creature whose name is synonymous with his most famous characteristic. Imagine if Taylor Swift were known for being a fast seamstress! If 50 Cent always made sure to have quarters for the meter or Usher rose to prominence helping me find my seat at Speed The Plow! Life so rarely hands up these gifts, and I for one cherish the hair styles of Harry Styles.
Apart from his hair, Harry is probably best known for his high profile romances. He's had a well publicized relationship every year since they were formed and the world (me) awaits his 2014 girlfriend with baited breath. He's also made it a point to publicly support feminism and gay rights and generally has the reputation for being really, really nice.
Harry's voice is low and almost gravelly as far as pop stars go and he can often be found singing the bridge.  Harry writes sporadically, with two of his songs appearing on Four. Outside 1D he wrote a slightly dour ballad for Ariana Grande's last album called "Just A Little Bit of Your Heart," and depending on who you talk to he may or may not have written a song for U.S. X-Factor winners Alex & Sierra.
Also, did I mention he had green eyes? Because he does. He has very, very green eyes.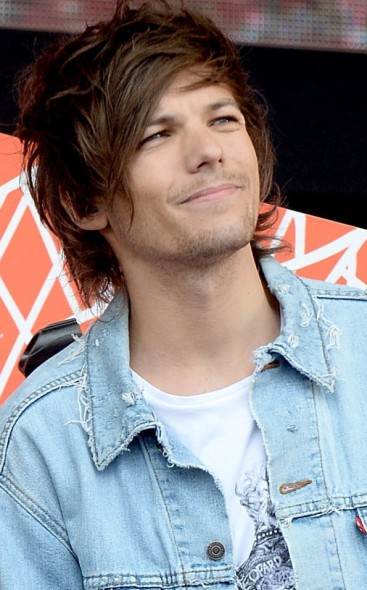 Louis Tomlinson, How'd You Get All That Sass In Those Jeans
Louis Tomlinson is the trickster of the group; equal parts Puck from A Midsummer Night's Dream and Puck from The Real World: San Francisco. He has arguably the weakest voice of the group, but like Kevin Millar on the 2014 Red Sox, this manic pixie dream boy elevates those around him. Along with Liam Payne, he co-wrote more than half the songs on the new album, including its lead single, "Steal My Girl."
Everything about Louis illustrates the difference between American and British boy bands. Can you imagine a world in which a member of 'N Sync started beef with The Backstreet Boys, Ryan Seacrest AND Robert Pittman, CEO of Clear Channel? Sounds too good to be true right? Maybe in America, but skip across the pond and get to know little Louis Tomlinson, who had a long-running feud with now defunct boy band The Wanted, got into a well publicized spat with BBC DJ Nick Grimshaw (Harry's best friend!) and recently publicly taunted Capital Radio executive Ashley Tabor on Twitter. The boy is trouble.
Louis also dabbles in semi-professional football (or, ugh, "soccer" if you must), football club ownership and recently has been hanging around the X Factor studios a lot, leading people (again, me) to speculate he could return to the show as a judge.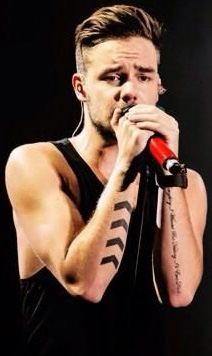 Liam Payne, First Verse Man
With an incredible vocal range and showmanship during performances, Liam Payne is the 1D member Most Likely to Timberlake. He's one of the main songwriters of the group (along with Tomlinson), co-writing fifteen songs across their last two albums. He's also remixed two of their singles. His remix of "You & I" is pretty pedestrian, as far as these things go, but his recent remixes of "Steal My Girl" and British singer Cheryl's single "I Don't Care" are already showing growth.
Liam is as close to a leader as the group has, earning him the nickname "Daddy Direction." The poor helpless boy recently made the mistake of asking Twitter why fans found that nickname so… alluring. As he discovered (they grow up so fast!), delving into One Direction fan's corner of Twitter is a good way to lose your innocence. For instance, while I was writing this one of the top trends on Twitter was #Replace1DLyricsWithLiamsTenInch. I clicked on it and, as they say about Iowa City, all the creativity went into the name.
Zayn Malik, Somehow A Regular Human Being Just Like Us
Zayn is an angel come down to earth to remind us that even though we are all flawed beings occupying decaying human bodies, life can still be full of beauty and truth. Zayn is the band's resident high note guy. Even though Liam has the range for falsettos they're almost entirely Zayn's territory. When you hear his run at the end of "You & I," it's not hard to see why. Zayn has always been marketed at the mysterious one, the soulful artist, despite the fact that he's mostly just a nerd with preternaturally good bone structure.
Zayn is engaged to Perrie Edwards, a member of British girl group Little Mix. Despite being part of a bonafide power couple, Zayn is almost never seen outside official 1D appearances. As the saying goes, "As usual, Zayn is unreachable."
Zayn has recently been sporting Uncle Jesse Hair and John Stamos is delighted.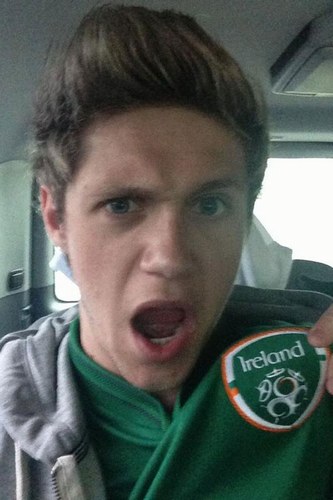 Niall Horan, Pride of Ireland
Niall (rhymes with "mile") is, as they say in the U.K., a proper lad. Or, as we say here in the U.S., a total bro. According a scientific analysis of the volume of the screaming at their concert done by experts (still me), Niall is the second most popular member after Harry. All this despite (or maybe because?) he possesses all the raw sexuality of a red panda. Niall is also the one member of the band who plays an instrument (guitar).
Even though Niall has been linked to just as many pop stars and models as his bandmate, he's mostly slid under the mainstream gossip radar. Even being implicated as the other man in Ed Sheeran's cuckold jazzbo pop ballad Don't wasn't enough to elevate his profile in America. Maybe next time, lil guy!
I cannot emphasized this enough: Niall is Irish.
I hope that helps. You have a long journey ahead of you. Harry will be your favorite at first, he always is, but as you grow and change, your love of One Direction will grow and change with you. If you have any further questions, feel free to find me on Tumblr, which is where I live.
Hannah Foell is a video game producer by day, comedian by night, and Fast & Furious expert at all times. Her current projects include co-founding and producing Fine Line Comedy and The Kerfuffle, and performing with the improv troupe Maxitor. She is Louis af.