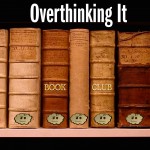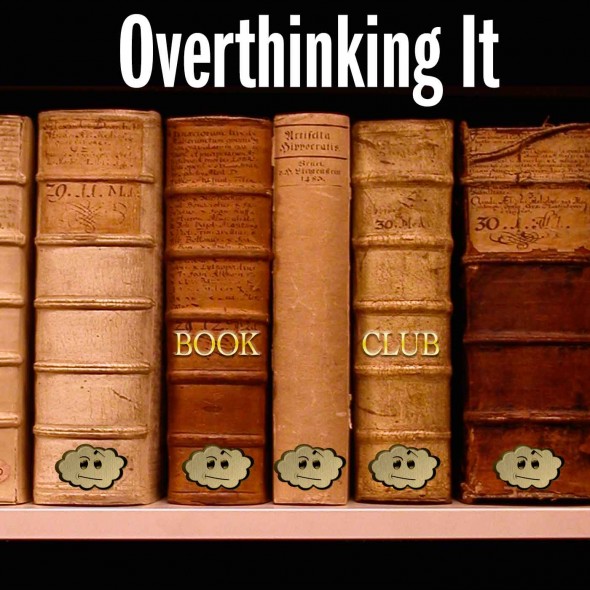 Ben Adams and Matthew Wrather kick off the Overthinking It Book Club with an introduction to Orson Scott Card's Ender's Game.
[audio:http://www.podtrac.com/pts/redirect.mp3/traffic.libsyn.com/mwrather/oti-book-cllub-enders-game-0.mp3]
→ Download the Ender's Game Introduction
The Overthinking It Book Club
The book club is an experiment to see if we, the worldwide community of overthinkers, can have as much fun looking at a work of literature as we have when we talk about movies, TV shows, and music. Beginning the week of September 23, we're going to spend a month and a half reading Orson Scott Card's Ender's Game in advance of the release of the film adaptation. It's Ben's favorite book and Matt has never read it before, so we'll share the perspective both of a long-time and of a first-time reader. Here's the plan.
Get The Book

We'd appreciate it if you used our Amazon affiliate link
to buy Ender's Game
as a paperback
or ebook
. (Canadian and European readers can use these links.)
The Syllabus
Ben has divided the book into six roughly equal chunks. You'll get the most out of the club if you read these sections by these dates:
Week 1 (September 23, 2013): Chapters 1-6
Week 2 (September 30, 2013): Chapters 7-8
Week 3 (October 7, 2013): Chapters 9-10
Week 4 (October 14, 2013): Chapters 11-12
Week 5 (October 21, 2013): Chapters 13-14
Week 6 (October 28, 2013): Chapter 15
The Forums
For our discussion, we're going to use a special section in the Overthinking It Forums. Friday before each section begins, we'll open up a forum for the coming week with some study questions to get our discussion started. As you read over the weekend, you can answer our questions in the week's forum, start your own discussion topics there, and chime in on discussions that others have started. Everything up to and including the week's reading is fair game for discussion—but if you've read the book, no spoilers for what is to come! (Maybe we'll open up a special forum for those.)
The Podcast
Sometime mid-week, we'll release a podcast where Ben, Matt, and other Overthinking It writers. We'll talk over the week's reading, address some of the study questions, and highlight our favorite discussions from the forums.
And more…
This is the inaugural effort for the book club, so we're open to suggestions. Google Hangout videos? Guest commentators? Research and background on the author? We're up for anything — and not just anything within reason. I mean, this is Overthinking It, and we're gonna start subjecting some literature to a level of scrutiny… it probably doesn't deserve.
Podcast feed and other sundries to come