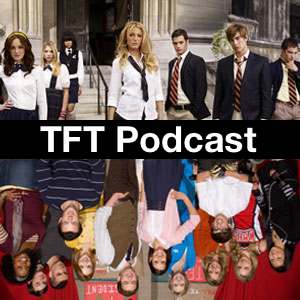 Ryan Sheely and Matthew Wrather consider Friday Night Lights Season 1 Episodes 3–4, focusing on ritual actions and social expectations, the difference between narrative and thematic spoilers, violence as the continuation of sex by other means (homosociality and the ookie convertible), the nature of power (individual vs. discursive, Voodoo vs. Smash).
→ Download TFT Episode 49 (MP3)
Reactions to the show? Email us or call/text (203) 285-6401.
Please like the new TFT Podcast Facebook Page. We like you.
Want to download new episodes of These Fucking Teenagers automatically? subscribe in iTunes or via RSS. And don't forget to follow us on Twitter.