Thank you for calling Overthinking It. If you're here for unstructured discussion of pop culture, say "Open Thread." If you have a question about billing, please say "Accounts." Para continuar en español, dice "español".
What goes on? "Weird" Al Yankovic aired his grievances on the Internet when Lady Gaga's PR manager withheld permission for him to satirize "Born This Way"; Lady Gaga executed an immediate about-face and gave her consent. Coachella came and went earlier this week, featuring performances by Arcade Fire, Kanye West and Duran Duran (!). Len Wiseman's Total Recall remake may feature Kate Beckinsale in the role pioneered by Sharon Stone. And Robert Pattinson has a new movie coming out where he plays a blood-drinking elephant or something.
BUT! These developments pale in comparison to the real news! One week from today, our American audience can see us in person as we bring back Overthinking It LIVE to ImprovBoston's Geek Week V!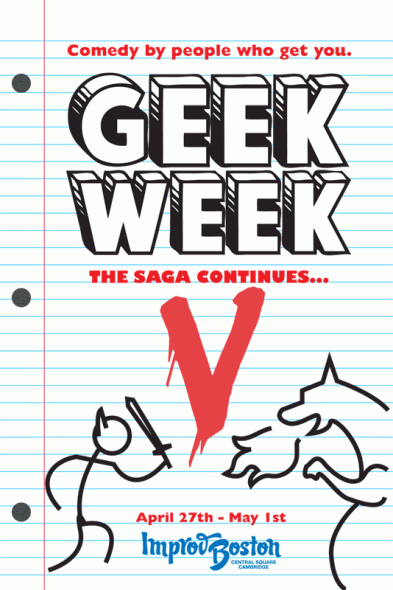 Join us at 11:30 PM on Friday, April 29th, or 8:00 PM on Saturday, April 30th at the ImprovBoston Theater in Cambridge, MA. A panel including Pete Fenzel, Dave Shechner and yours truly will present:
* Brand new material!
* A new music video by Mark Lee!
* And the debut of a special live feature – Beat the Clock with Overthinking It!
New material, presented live, plus a chance to meet the Overthinkers? There is no better deal imaginable. None.
Which of your organs would you sell to get to Boston in time to see Overthinking It Live? Or is there something we missed? Sound off in the comments, for this is your … Open Thread.