Before James Franco and Anne Hathaway give away golden statuettes this weekend, Overthinking It has some awards of its own to give out:
Best Performance in a Foreign Language Documentary: Mark Lee, I'll Be Back: La Saga Terminator
Podcast listeners may recall that back in September 2010, our resident Terminator fanboy, Mark Lee, was called upon by the French TV channel Canal Plus to film a segment for a documentary on Terminator they were putting together to accompany the French TV debut of Terminator: Abomination Salvation. Apparently they found the Terminator monster ballad, "I'll Be Back," and selected Lee as a representative of the hard-core Terminator fanbase. We never followed up or attempted to find the footage…until now:
http://il.youtube.com/watch?v=S24f3SisaBc&start=147
And in case you're wondering, Lee did go on to trash Terminator: Suckvation during the interview, but the documentary producers inexplicably chose not to use that footage.
Next envelope please…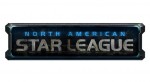 This week's award for Best Reader Comment goes to OCsurfeR for his remarks on "The North American Star League and eSports." He's in a better position than most to comment on NASL–he's one of the managers behind the operation. It's not often that we get to hear from the creators of the pop culture that we scrutinize on this site, so OCsurfeR, thanks for stopping by to comment, and best of luck with getting NASL off the ground!
We're in our baby steps of the NASL. We have a very experienced management team. Personally I've managed projects much larger than NASL is or even bigger than GSL is today. I've done media and press relations for 20 years. The CEO of NASL has managed multi-million dollar construction projects and is a natural leader that is also amazingly creative. We have good casters, devoted investors and a good team of paid and volunteer staff that will certainly grow with time.

So relax. See what we're about, give us five seconds to put up or shut up before you accuse, arrest, try, judge and sentence us for something that in your hearts we know you believe in, before it even fracking happens.
Next envelope please…

The award for Best Award Show This Weekend goes to the 83rd Academy Awards. This wasn't much of a surprise win for the Academy Awards, though. They were the favorites going into this Open Thread, and they did wage an extensive publicity campaign to sway the voters. And by "wage an extensive publicity campaign" I mean "buy a lot of coke and hookers." And by "voters" I mean "me."
But that's neither here nor there! (Well, actually, coke and hookers will probably be there…) I know why you're here: make your Oscar predictions in the comments below. Brag about how you're the only person in North America to have seen Javier Bardem in Biutiful. Make a 6th grade joke about Winter's Bone (we did on the podcast). Complain about how Clash of the Titans got snubbed for Best Picture. We'll all mock you, but don't let that stop you. For this is your … Open Thread.