[Political humor today from this guest writer. Want to trivialize tragedy through commerce? Never forget… to suggest your own patriotic t-shirt in the comments.]
Throughout history, enterprising men and woman have taken advantage of tragedy and despair to turn a quick denarius, pound, shilling and dollar. When tragedy struck, vendors of every age pulled out their screens, dusted off a few patriotic slogans and started printing t-shirts. And for some reason there were eagles on them.
The art of patriotic eagle t-shirt printing began in the last years of the Roman Republic, when vendors near the Capitol set up their tents and started selling black and white SPQR caps and these fashionable tunics.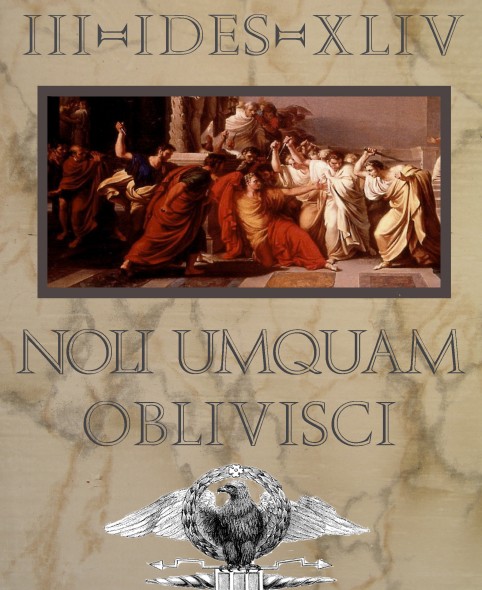 More shirts through the ages after the jump.
After the fall of the western Roman empire, t-shirt printing was preserved only in Irish monasteries throughout most of the dark ages. A Celtic monk would work for years to illuminate a single patriotic t-shirt, but they imparted their wisdom to a number of royal ladies to commemorate and commercialize the Norman invasion. These ladies embroidered the famous Bayoux T-shirt.