Inspired by yesterday's post on the literary significance of Choose Your Own Adventure novels, our own Mark Lee decided to revisit some significant historical adventures: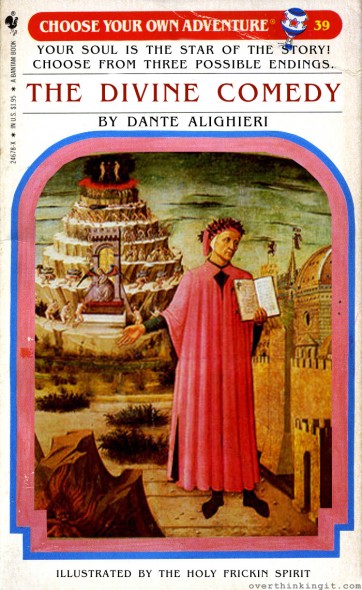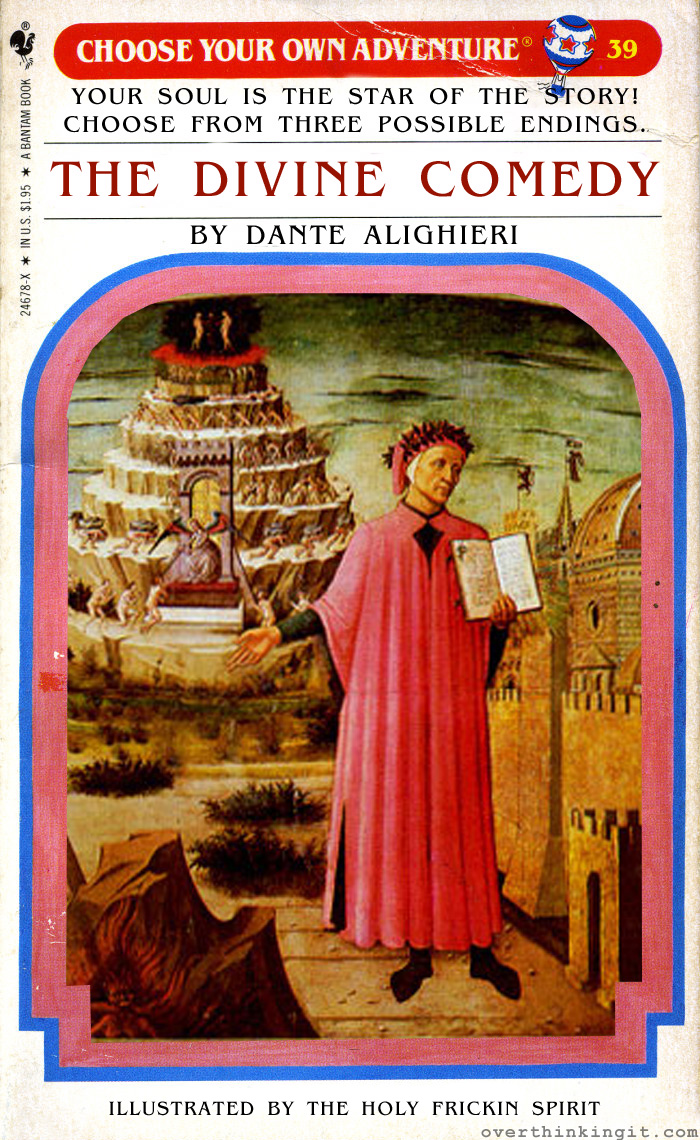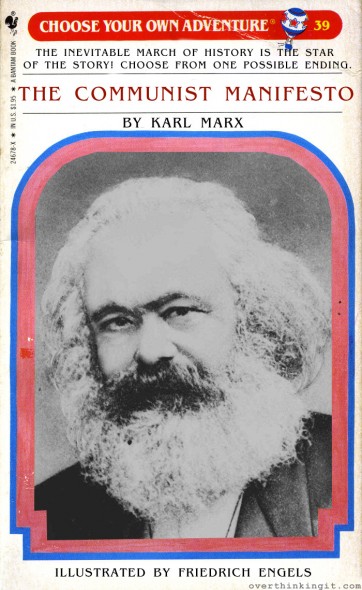 How about you, Overthinkers? Do you have a love of the classics and a copy of Photoshop? Submit your own Choose Your Overthought Adventure in one of the following ways:
Upload it to your own image-hosting site (Flickr, Photobucket, your own site) and post the link in the comments; or
E-mail it to the editors.
Join in the fun! Uncover the mystery! Choose from two possible endings!
Update: in lieu of a Photoshop cover, we will accept a (written) sample page from the book, with some appropriate choices of where to turn to at the end. But be creative!