The year is 2016.  Without a home to turn to, polar bears invade Canada, mauling the Prime Minister and installing one of their own as leader of the new United States of Polaria.  The United States  considers the nuclear option against this new foe.
And, from the directors of Transformers and G.I. Joe: The Rise of the Cobra, comes: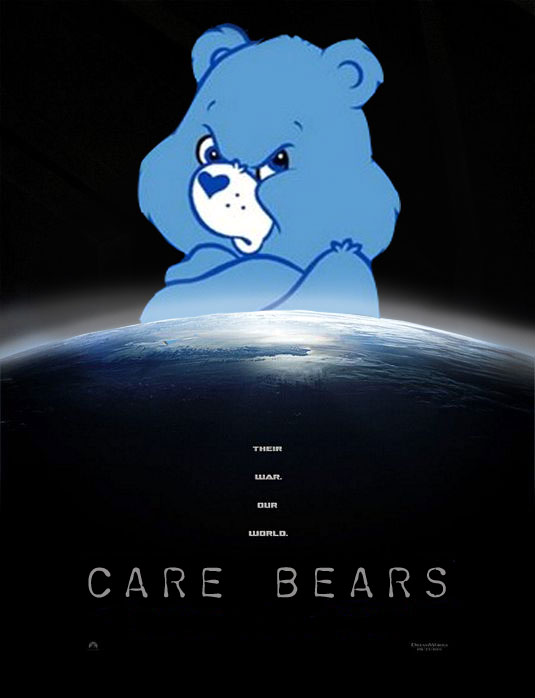 Writer and star Shia LeBeouf has this to say about the experience of making the Care Bears reboot:
Of course, the biggest influence on the script has got to be Christopher Nolan, who really inspired me to look to the dark side of my favorite childhood characters.  Is this movie about sharing and friendship?  On a certain level, yes.  But what it's really about is civil liberties in a post-9/11 world.   I decided I really needed to make audiences stare straight on at the underbelly of American society.  Care Bare stare at it.
Film also stars Megan Fox and the Olsen Twins as a lesbian threesome who are turned evil by the dastardly Professor Coldheart (Kevin Spacey).