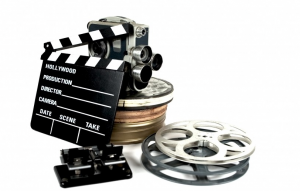 Over the past few weeks, thousands of students have graduated from college.  It's a time to look toward the future, to hope and dream of what lies beyond.  The world may suck now, many graduates think, but soon, things will be different.  Things will be better.
Alas, as a pathological cynic, I cannot share their optimism.  It's not only the broken economy, the faltering environment, and the continual abridgment of civil rights in America and around the world that put me in an apocalyptic mood.  It's that, last week, Night at the Museum 2: Battle of the Smithsonian was the number one movie on the planet.
This is not to say that pop culture is circling the drain.  In the past month alone, I've cheered at the new Star Trek film, cried at the awesome, awesome last episodes of HBO's In Treatment, and thanked America for having the wherewithal to vote the insufferable Danny Gokey off American Idol in favor of Kris Allen and Adam Lambert.  As soon as possible, I'm going to see Pixar's latest, Up, and I'm sure I'm going to adore it as much as I adore Wall-E, Ratatouille, and Finding Nemo.   Oh, and soon in theaters there's going to be a little movie called Harry Potter coming to a theater near me.  Sweet.
So why am I so despondent about the state of popular culture?  I assure you, Night at the Museum alone did not break my spirit.  It wasn't news of the racist casting of the live-action Avatar: The Last Airbender movie that did it, either.  The new "Karate" Kid set in China with Jackie Chan was almost enough to destroy me, but only almost.  The rash of board-game films didn't help, either.
And then, last week, the final straw was gently placed upon the camel's back.  And that straw was Buffy the Vampire Slayer.  Without Willow.  Without Angel.  And without fricking Joss Whedon.
Thanks, Hollywood.  You have finally thought of the Worst Idea of All Time.  No, scratch that.  You did think of making Bazooka Joe into a movie, didn't you?  I'm positive there are even worse ideas in that collective head of yours…
The year is 2013.  The entire Western seaboard of the United States is underwater due to the melting of the polar ice caps.  Barack Obama has been kicked out of office in preference of President Bill O'Reilly.
And from the producers of the Buffy the Vampire Slayer remake without Joss Whedon comes: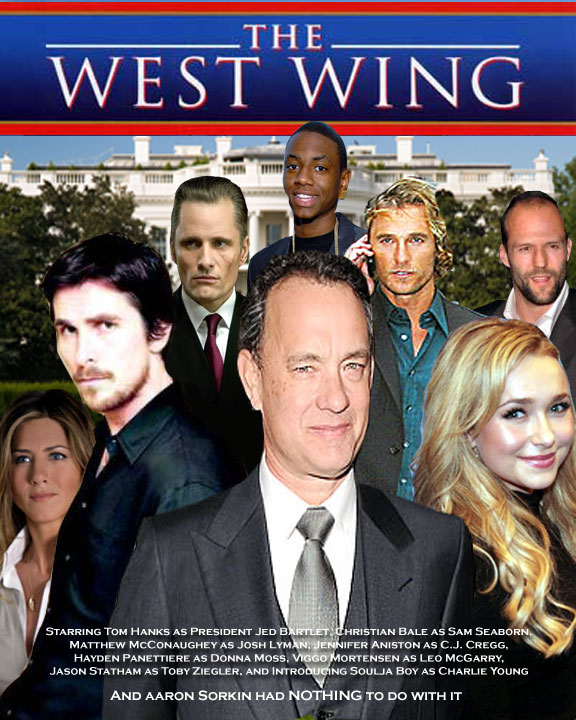 Director McG has this to say:
We really wanted to start from scratch on this one.  Take what made the original West Wing so special and fill it out with hot young actors.  At first, fans were upset that Aaron Sorkin wasn't consulted about any part of the film, but they came around when they saw how awesome this film could be without boring walk-and-talks and with more 24-style suspense.  I don't want to give anything away, but there is at least one explosion in this one.  Tell me when Aaron Sorkin ever did that, kids.