So recently, I've been seeing a poster for Journey to the Center of the Earth every day on the way to work, and it's making me uncomfortable. Check it out.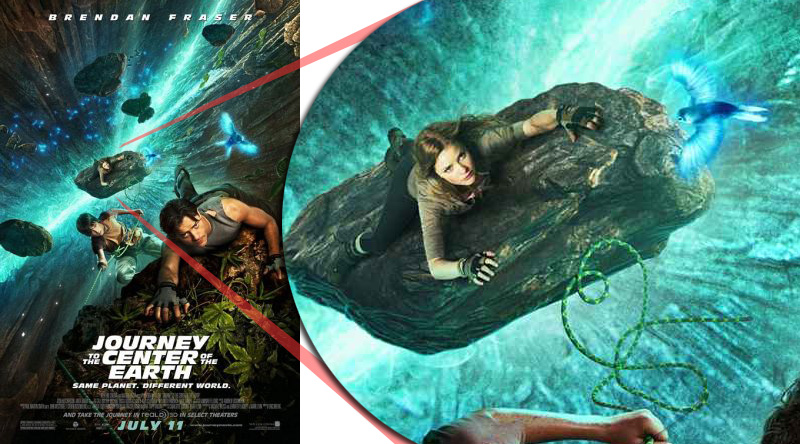 She's going to die, isn't she?
She is literally in the process of falling to her death. There's a rope that may or may not be dangling within her reach. But considering she's probably already fallen thirty feet or so, she'd have only milliseconds to grab it, and she doesn't appear to be reaching. Not to mention, I'd guess the rock she's clinging to is rotating towards that top of the frame, away from the rope.
Of course, it's possible – nay, likely – that there's some sort of glowing subterranean river down there, and Cute Female Explorer will land safely, with a big 3-D splash.
But I think what really freaks me out is the blank stare they all have. Nobody looks nervous, excited, or even aware of each others' existences. They all look like they're waiting for the photo shoot to begin.
The interesting part is, the poster seems to capture the movie a little better than the filmmakers would like. See how Brendan Fraser seems unaware his love interest is falling to her death? Well, the review from the Village Voice says:
Fraser… has completely forgotten how to speak to other actors; it no longer looks like the guy's reading from cue cards, but shouting from them.
In other words, the movie is exactly as artificial as the poster would suggest. On the other hand, I'm betting the girl lives.