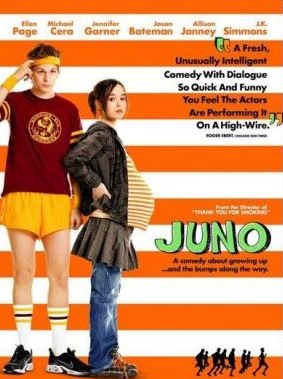 It's Oscar® week, and we here at Overthinking It are celebrating with more six word summaries, this time of the Best Picture nominees. We start today with Juno.
Stokes
Cera and Bateman together again? Awesome!
Sheely
Teen Pregnancy? I like indie rock!
Wrather
I liked it. Honest to blog.
Fenzel
Superbad plus Knocked Up equals legitimacy.
Why everybody listens to teenage girls.
Bun on phone. Bun in oven.
Belinkie
That's gonna be one sassy baby.
NOT the "vampires in Alaska" movie.
Judd Apatow has to be bitter.
Hold on—Michael Cera isn't gay?