It's no secret that the Backyard Cinematic Universe looks a lot different after the breakout success of "Squirrel II: Climbing a Tree." Fans of My Backyard Window have been craving more content after the lackluster performance of "Red Bird," and the disappointing "Flowers," and word out of WindowCon is that the BCU is back on track with some exciting offerings for April.
First out of the gate for BCU Phase II is the long-expected "Chipmunks Chasing Each Other Through a Tree." Hewing closer to the winning formula of "Squirrel," CCEOTT is expected to be much more action focused than the plodding, character driven "Flowers," or the somewhat flighty "Red Bird."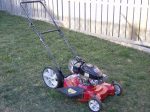 Though plans for the team-up flick "Backyard Barbecue" have been shelved indefinitely, studio heads confirmed that "Lawnmower" is set to hit windows as early as this weekend. In fact, rumors are already swirling around WindowCon that when summer comes, "Toddler Running Through Sprinkler" might be moved up on the schedule, for a sure-to-be crowd pleaser.
The addition of the human element might help the BCU catchup to its much more popular rival, the Front Window. Since its launch nearly a month ago, the FWU has been king of the window game for what feels like a decade, with established characters like "Delivery Truck," "Man with Dog" and the kids-favorite "Garbage Truck."
(Note: There will be discussion of plot points from "Squirrel II" and "Delivery Truck IV: UPS Man" below, so consider this a spoiler warning if you're not caught up).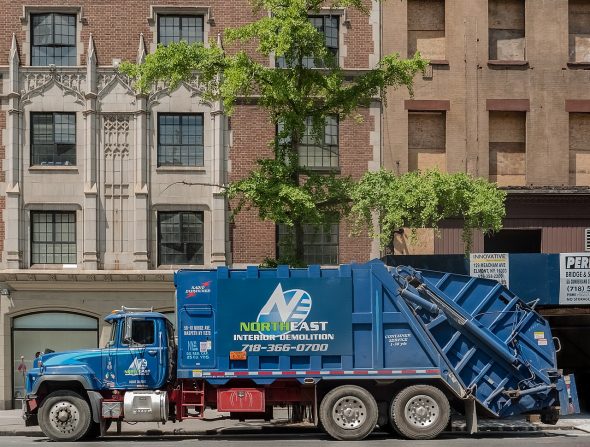 The BCU currently has a long list of films in various stages of development or casting. Local toddlers have been anxiously awaiting a reappearance of their favorite "The One Time We Saw a Deer in the Backyard," but there's been no further word on what we'll return to the Cervidaeverse.
Of course, everyone knows it's only a matter of time before we get Squirrel III. The last installment ended on a cliffhanger, with the  Grey One chasing Big One up a tree, disappearing behind the branches before the chase was complete. While exciting to watch, some critics have contrasted the BCU's lack of clear story-telling focus with the FWU's straightforward story lines and action packed films. Even four installments in, the Delivery Truck franchise continues to deliver, with the UPS Man in the last film coming into the driveway, dropping off a package and ringing the doorbell.
Which brings us to the biggest news out of WindowCon–the Gas Meter Reader is coming to the BCU! Fans know and love anything that resembles outside human contact, and we got official confirmation this week that the gruff but lovable GMR himself will be coming to the backyard next week.